Mario Kart's next courses revealed, our Xenoblade Chronicles 3 impressions, Annapurna indies coming to Switch, and more | Nintendo Everything Refresh Ep. 019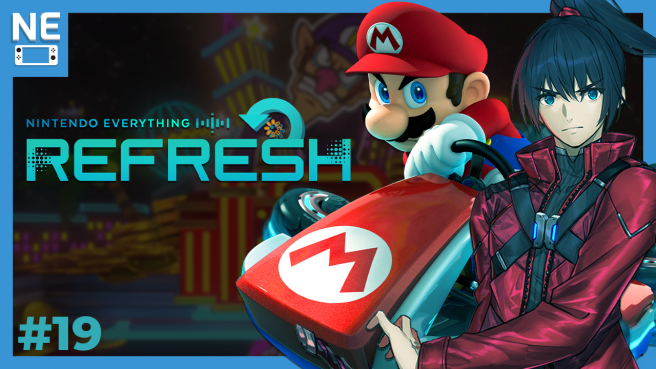 Nintendo has continued to to drip-feed exciting new announcements over the past few weeks, and that trend continues with the recent reveal of Wave 2 of Mario Kart 8 Deluxe's DLC courses. Join Nick, Nicolas and Luiz as they discuss all the exciting throwback tracks arriving in the game in only a few days, and whether or not all these Mario Kart Tour corses being ported over is a good thing. Then, stick around for our impressions of Xenoblade Chronicles 3, some exciting new ports coming to Switch from publisher Annapurna Interactive, and more!
Our show is available on most major streaming platforms, including Spotify, Apple Podcasts, Google Podcasts, Amazon Music and Audible, or you can check out the video version below. Direct downloads are available here.
You can also listen for free via Spotify by using the mini-player below:
Got an idea or suggestion for the show, or want to submit a fan question or topic for a future episode? Let us know in the comments, or drop us a line at [email protected] And as always – thanks for listening!
Leave a Reply