Mario Party Superstars features return of Tug o' War, now with a warning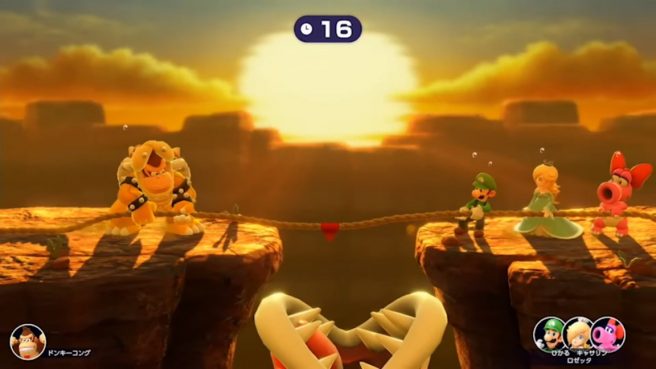 More than twenty years after it caused issues for Nintendo originally, the company is bringing back Tug o' War for Mario Party Superstars – though it now comes with a warning.
A wild thing happened with the original Mario Party on N64 way back in the day. Certain mini games – notably Tug o' War – caused issues for some players due to the controls. With the way in which they needed to quickly rotate the analog stick, those that were affected could end up injuring their hands. The New York's attorney general's office received quite a number of complaints, forcing Nintendo of America to agree on a settlement. The company allowed families that were impacted to obtain up to four gloves.
And now here we are with Mario Party Superstars on Switch. Nintendo hasn't been spooked by what happened previously, as Tug o' War has returned. However, players will notice that a warning appears on screen before the mini game starts. Before Tug o' War begins in Mario Party Superstars, users are advised to avoid rotating the control stick with the palm of their hand to protect themselves as well as the actual controller.
Here's a look: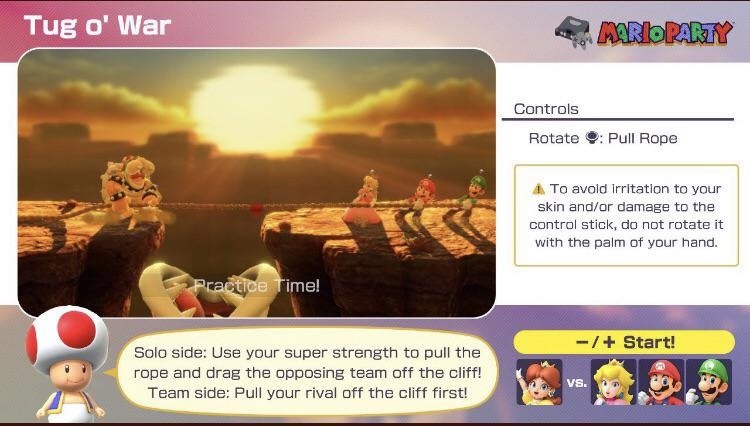 Mario Party Superstars launches for Switch on October 29. We have a list of all mini games, boards, and playable characters here.
Leave a Reply