Mario Tennis Aces demo datamined, full list of playable characters, courts and bosses revealed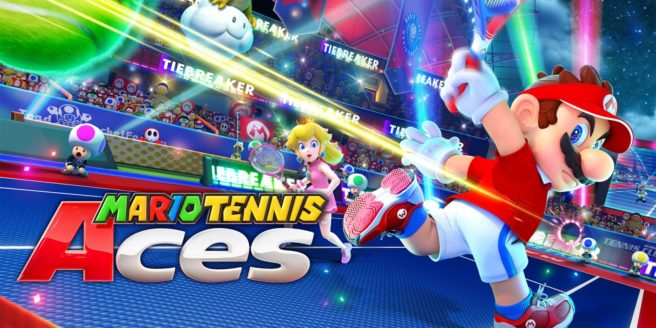 Although it isn't playable yet, the Mario Tennis Aces demo can now be downloaded – and inevitably, that means that it got datamined. The results are seemingly the full list of playable characters, all the courts and all the bosses in singleplayer mode. Keep in mind that this info is not necessarily 100% correct or complete, but it does seem fairly likely. If you don't mind being spoiled, head past the break for the datamined info.
The full list of playable characters is as follows:
Mario, Luigi, Wario, Waluigi, Peach, Daisy, Yoshi, DK, Bowser, Bowser Jr., Dry Bowser, Boo, Rosalina, Toadette, Toad, Diddy, Koopa Troopa, Paratroopa, Shy Guy, Kamek, Birdo, Spike, Dry Bones, Boom Boom, Chain Chomp and Blooper.
The courts listed in the files are "stadium", "haunted", "battleship", "bowsercastle", "snowmountain", "sand", and "forest".
The bosses are listed as Petey Piranha, Gooper Blooper, boss_icegolem, boss_esterkoopa, boss_mirage, boss_statuekoopa, and inishienoudedameshi.
Thanks to Justin for the tip.
Leave a Reply