Mario Tennis Aces to host online tournament this weekend with Serena Williams, Maria Sharapova, and others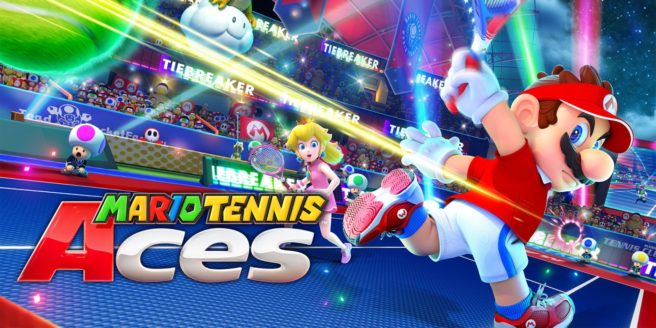 Mario Tennis Aces will be featured as part of an online event with athletes and celebrities this weekend. Tennis and other sports have shut down due to the coronavirus, but the Switch game is providing another avenue to provide entertainment – and a chance raise some money for charity in the process.
Maria Sharapova and Serena Williams will be partaking in the event, known as "Stay at Home Slam". Top tennis players will be paired with celebrities for the tournament such as Tennessee Titans quarterback Kevin Anderson.
Here's the full lineup of participants:
– Serena Williams with Gigi Hadid (supermodel)
– Naomi Osaka Hailey Bieber (model and TV personality)
– Marina Sharapova Karlie Kloss (model)
– Kei Nishikori Steve Aoki (DJ and producer)
– Kevin Anderson Ryan Tannehill (Tennessee Titans quarterback)
All players will be gaming online at home, all for the same $25,000 sum that they will then donate to the charity of their choice. The winning team will be able to donate an extra $1 million.
Stay at Home Slam will be hosted this Sunday on Facebook Gaming and the IMG Tennis Facebook page. ESPN analyst John McEnroe and YouTube personality Justine Ezarik will be providing commentary.
Leave a Reply