Mars Horizon "Daring Expeditions" update out now on Switch, patch notes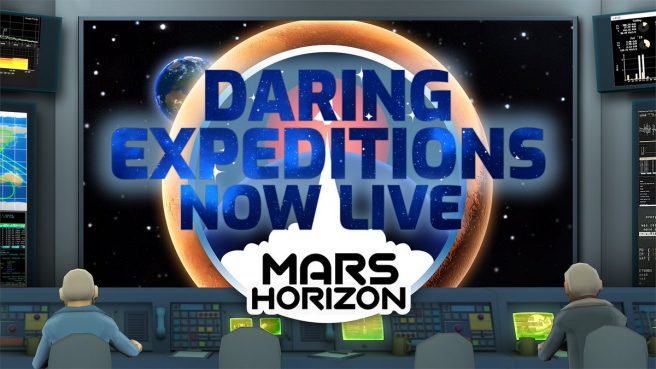 The Irregular Corporation has announced that a major update has gone live for Mars Horizon on Switch, which is known as "Daring Expeditions". New missions, new nation flags, and more are included.
Below are the full patch notes for the Mars Horizon Daring Expeditions update:
New Mission: Space Tourist

We've added a space tourist mission where you can elect to send a billionaire or an educator into space on their request. This is a high risk mission for your agency, possibly wrecking your reputation or granting you huge rewards. We've also added new narrative events and cinematics for this mission.

New Mission: Chinese Rover Zhurong

This adds a new mission for players who are playing the Chinese space agency in the game; Chinese Rover Zhurong as a payload to send to Mars! We took inspiration from this recent dramatic accomplishment by the CNSA and have put it into our game along with brand new cinematics which reflect the activity of the mission.

New Mission: Philae / Rosetta Mission

This adds a playable new mission where the comet that the Rosetta mission targeted appears in the Solar System – and you're able to research a mission to land on it just like ESA did. There's new narrative events which explain the comet's formation and chart its relevance in science. We've also added a bunch of dramatic new cinematics as well as the new payloads.

New flags, Spacepedia Updates, and Bugfixes

As well as these awesome new missions we've added loads of new nation flags to select when you begin your own custom agency. There are new spacepedia entries for space tourism, the Zhurong rover, and of course Rosetta and Philae. We've also implemented lots of bug fixes to address the balance of some missions and some localisation improvements.
All players can download the Mars Horizon Daring Expeditions update now.
Source: The Irregular Corporation PR
Leave a Reply