Marvel's Guardians of the Galaxy trailer introduces the story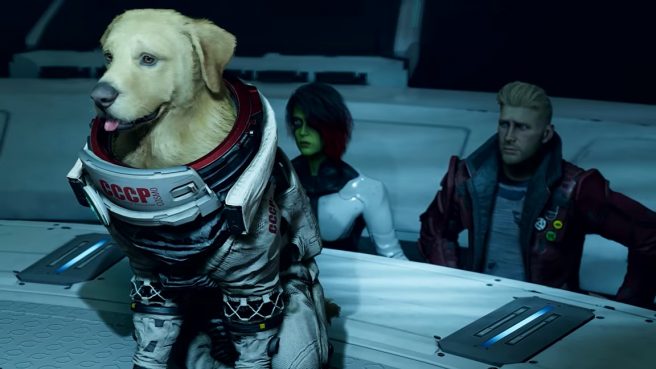 A new trailer for Marvel's Guardians of the Galaxy has just come in that offers up a closer look at what the game has to offer from a story perspective.
In the video, we see that Grand Unifier Raker has brought Star-Lord, Drax, Gamora, Rocket, and Groot to the Universal Church of Truth as the team sees a cult-like ritual before the mysterious Matriarch. Grand Unifier Raker says that the Matriarch is interesting in sharing a truth with them, wihch can supposedly end all grief and suffering. It doesn't take long for the situation to implode and the Guardians need to get half the galaxy on their back.
Outside of the actual story, the new Marvel's Guardians of the Galaxy trailer has appearances by a few different characters including the Xandarian Worldmind, the telepathic Russian space dog Cosmo, and more. The video is capped off by a new track from the Star-Lord Band, titled "Space Riders (With No Names)". Fans are likely aware that in the Marvel's Guardians of the Galaxy universe, Star-Lord is the name of Peter Quill's favorite rock band, which eventually inspires his iconic moniker.
Here's the full trailer:
Marvel's Guardians of the Galaxy – Cloud Version arrives for Switch on October 26. Read more about the game here. You can also see the official website here.
Leave a Reply