Max: The Curse of Brotherhood coming to Switch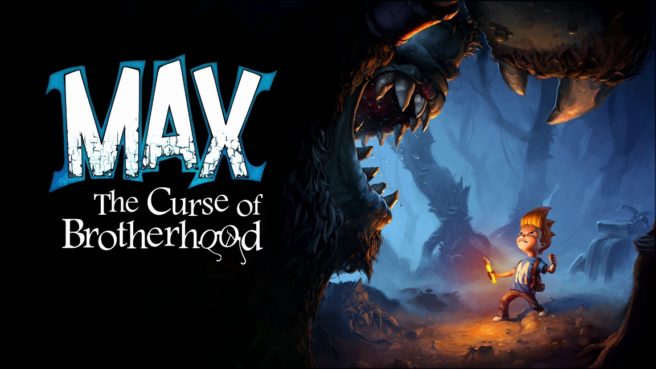 Update: (11/17)Stage Clear Studios and Flashbulb Games have confirmed the December 21 release date. The title will include "a new touch-based control scheme that will let the player to directly draw on screen, improving the precision and agility of the gameplay as in any other previous version of the game."
---
Original (11/16): Several years ago, Press Play created the platformer Max & the Magic Marker. It also later came to DS as a retail title.
Press Play ended up making a sequel, Max: The Curse of Brotherhood, back in late 2013. It started out as an Xbox One exclusive, but has since started to find a home on new platforms. Now we can say that a Switch version is happening.
The North American eShop shows that Max: The Curse of Brotherhood is indeed coming to Switch. If the listing is accurate, we'll be seeing the title on December 21. The game will cost $19.99.
For more on Max: The Curse of Brotherhood, check out the overview from the eShop listing below as well as a trailer.
A warm Summer day, Max comes home from school and finds his room in a mess. His little brother Felix is playing with his toys again! In anger, Max turns to his laptop and makes a search: "How to make your brother disappear".

Max: The Curse of Brotherhood is a cinematic adventure filled with action-packed platforming and creative puzzle-solving. Armed with only a Magic Marker, Max must confront evil at every turn in a hostile and fantastical world in order to save his kid brother, Felix. Fortunately, the Magic Marker has the power to bend the elements and create magic objects that can help Max on his quest. Join Max on the greatest adventure of his life!

Game Features
– Explore a stunningly beautiful world with handcrafted levels.
– Run, jump, climb and swing through Anotherworld in a tightly tuned platformer
– Shape the elements to your will with the power of the Magic Marker.
– A heartwarming story of monsters, magic, and brotherly love.'
Source: Switch eShop
Leave a Reply