Mega64 shares various tidbits about making Nintendo's E3 2014 announcement video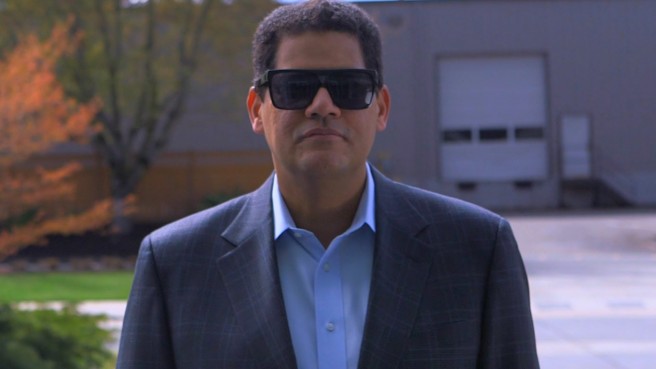 During a recent podcast, the folks over at Mega64 shared some very interesting behind-the-scenes information about the video produced with Nintendo for the company's E3 2014 plans. We learn that Nintendo reached out just after PAX East, Reggie's role was initially much smaller, and the original plan was to film at an office site about a block away due to Nintendo's policy of not allowing anyone to film inside their headquarters.
Believe me, there are plenty of additional bits of well. The entire breakdown of information can be found after the break.
– Nintendo contacted Mega64 to possibly do a video right after PAX East ended. They got the call on the plane ride back to San Diego.
– They took an airplane up to Redmond and only had two days to film it and took another couple of days to edit.
– There's a Nintendo World Store up at Redmond that only has stuff that you can find there.
– Tickets for Nintendo NOA headquarters tours costs thousands of bucks and the proceeds are donated to the Make a Wish foundation!
– Nintendo supplied all the extras for the video.
– There were apparently a ton of takes of the scene where Erik Peterson splashes Reggie with water.
– Initially, Reggie had a smaller role and was only going to do a couple of scenes with about an hour or so of filming. Instead, Reggie cleared his Tuesday schedule and Nintendo made sure he could do whatever Mega64 asked him to do.
– Normally, NOA doesn't allow to anyone to film inside their headquarters, so initially they were going to use an office site a block away. Reggie gave the okay to film inside, and that's when they were able to get the conference room scene. This is apparently the first time somebody was allowed to film inside headquarters outside the studio areas ever.
– Because of that, the video was even mentioned at places like CNN, and Forbes for showing a part of Nintendo that many don't get to see.
– There probably won't be a making of or behind the scenes companion video because of this, because there's a lot of sensitive info that Nintendo probably doesn't want leaked, even accidentally.
– Rocco had access to Nintendo's backlog, and he simply listened to the Skyward Sword soundtrack, and liked it. That's why it was playing. So, that wasn't actually a tease of what's coming up next.
Leave a Reply