Megaquarium gains Freshwater Frenzy DLC on Switch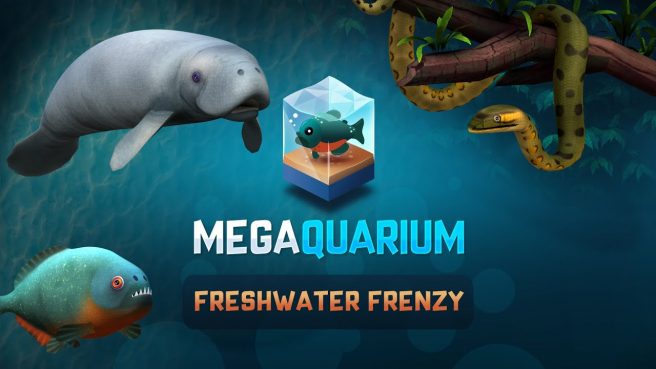 Major DLC has arrived for the Switch version of Megaquarium as Auroch Digital has announced that players can get their hands on Freshwater Frenzy, the first Deluxe Expansion.
Freshwater Frenzy features a brand new environment for players to explore and master. It's comprised of five levels in a a freshwater-focused campaign, 30 freshwater species, 7 new tanks, 4 accessories that staff can be equipped with, 4 new paints, and dozens of new objects including decorations, plants, equipment and posters.
Breaking down what else is included, Freshwater Frenzy has new species to discover. There are also new care requirements to learn and demanding new aquascaping requirements. Also, for the first time in the game, it's possible to rear baby animals in their aquarium. And reptiles such as turtles and crocs require land as well as water, which means there are new tank designs to help players look after them in the best way.
Below is a trailer for the Megaquarium Freshwater Frenzy DLC:
Megaquarium, which released on Switch in 2019, is currently available as an eShop download. Keep in mind that the expansion will set you back $9.99.
You can access the game's official website here.
Source: Auroch Digital PR
Leave a Reply