Megaton Musashi becoming Megaton Musashi X, going free-to-play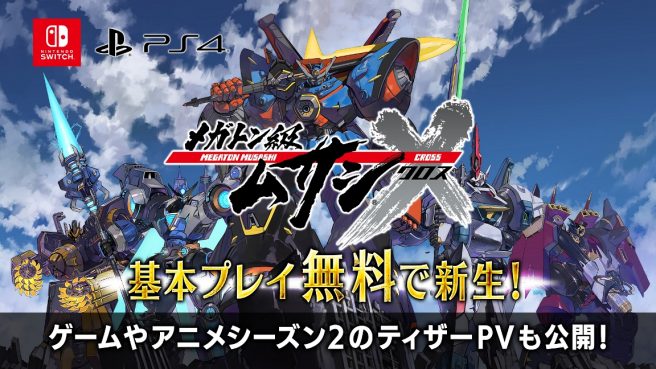 Level-5 revealed today that it's turning Megaton Musashi into a free-to-play title, and will launch Megaton Musashi X this fall in Japan.
Various elements will be added, including Season 2 of the story, player-versus-player online battles, and new mecha, characters, weapons, and stages. All contents of Megaton Musashi and its six major updates will be included as well.
Those that have been playing Megaton Musashi will be able to bring save data over to Megaton Musashi X. By doing so, they'll be able to purchase an item set with exclusive mecha for 100 yen. This includes items that make the game easier to play along with the the exclusive mecha Protoframe Zero X with special effects. All other players will be able to purchase the item set without the mecha later on for several thousand yen.
Megaton Musashi X is also bringing about Getter Robo and Mazinger Z. Both have their own actions and special attacks.
Here's a teaser trailer for the game:
Level-5 has not announced any localization plans for the game. The official website can be found here.
Leave a Reply