Melty Blood: Type Lumina – Arcueid Brunestud battle preview trailer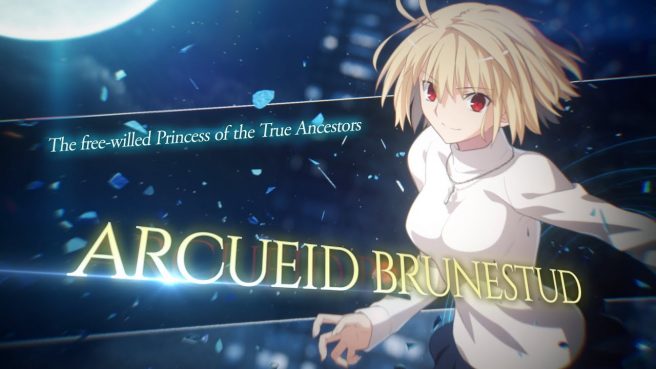 Project Lumina shared a new battle preview trailer today for Melty Blood: Type Lumina, which focuses on Arcueid Brunestud.
Here's an introduction to the character:
A royal member of the vampire race known as the True Ancestors. After suffering through a traumatic event, a naively innocent side of her was somehow released. She now lives as a free-spirited, almost childish, princess. She is incredibly powerful and, despite being a vampire, is able to survive in direct sunlight. She has no desire to threaten human society, instead hunting other vampires known as Dead Apostles. While pursuing her greatest enemy, she arrives in Souya, where Shiki lives. Although a fateful encounter awaits her and Shiki here, a story of an earlier possibility is about to unfold.
And the actual video:
Melty Blood: Type Lumina is planned for September 30 on Switch.
Leave a Reply