Melty Blood: Type Lumina reveals Noel in new trailer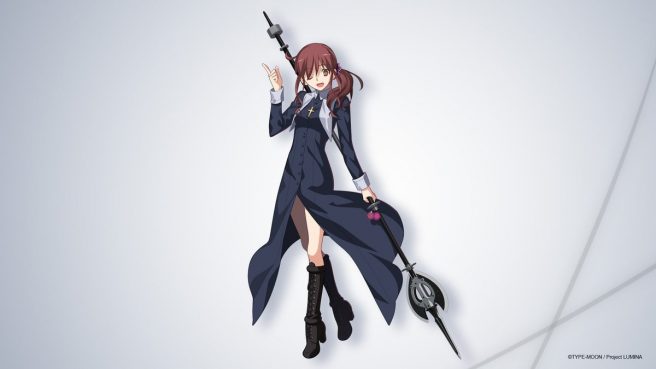 Noel will be appearing in the fighting game Melty Blood: Type Lumina as one of its playable characters, Project Lumina announced today.
Other roster additions include Shiki Tohno, Arcueid Brunestud, Akiha Tohno, Ciel, Hisui, Kohaku, Kouma Kishima, Miyako Arima.
Here's some information about Noel:
She recently transferred to Shiki's school as a new teacher. However, her real identity is an executor for the Burial Agency and Ciel's partner.

She may not have the battle experience Ciel does, but she's prepared to fight. Whenever faced with a weak opponent, she shows no mercy, claiming to be"weak against the strong, but overwhelmingly strong against the weak".

At school, she exploits her appeal as an older woman to gain popularity with the boys. The girls, however, don't seem to like her. Judging from the way she idolizes love and marriage, it's safe to say she doesn't have much luck with either.
View a trailer showing off Noel in Melty Blood: Type Lumina below.
Melty Blood: Type Lumina was announced for Switch this past March. It's on track for a September 30 release on the system. If we hear anything else about the game's playable characters, we'll be sure to let you know.
Leave a Reply