Melty Blood: Type Lumina reveals Vlov Arkhangel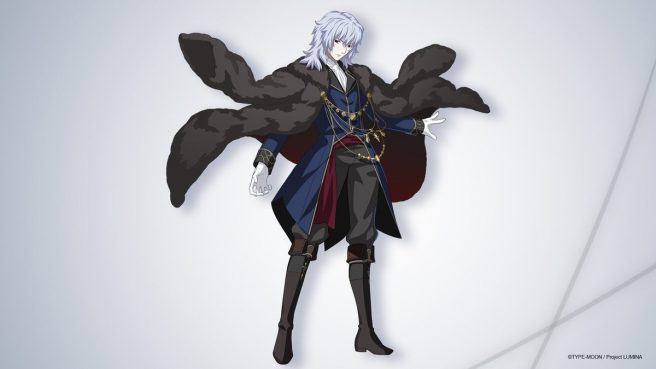 Melty Blood: Type Lumina has only a couple of weeks to go until launch, but Project Lumina and French-Bread just revealed Vlov Arkhangel as the game's latest character. He's the nineteenth of The Twenty-seven Dead Apostle Ancestors in Tsukihime.
According to the official website, Vlov is a Dead Apostle from the frozen lands of the far north who has arrived in the city of Souya. As a being starved of warmth, he feeds on blood for feed that he can then use to create flames. One of his abilities allows Vlov to switch from Flame Mode to Ice Mode when in danger. In doing so, his abilities are greatly expanded, "granting him nearly unrivaled strength."
Here's a trailer that offers up a first look at Vlov Arkhangel in Melty Blood: Type Lumina:
Shiki Tohno, Arcueid Brunestud, Akiha Tohno, Ciel, Hisui, Kohaku, Kouma Kishima, and Miyako Arima are all confirmed for the Melty Blood: Type Lumina Roster. Most recently, Michael Roa Valdamjong was revealed as another playable character. We'll let you know about any other news concerning the roster.
Melty Blood: Type Lumina is due out for Switch on September 30. You can learn more about the game by visiting the official website here.
Leave a Reply