Melty Blood: Type Lumina reveals Michael Roa Valdamjong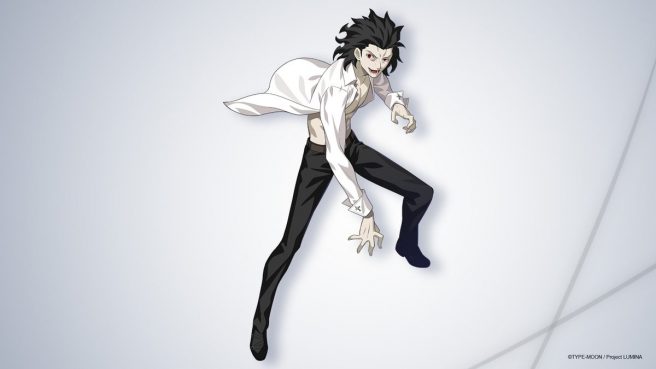 Michael Roa Valdamjong will be playable in Melty Blood: Type Lumina, publisher Project Lumina and developer French-Bread just announced. The character originates from the visual novel Tsukihime.
Michael Roa Valdamjong is a vampire who also goes by "Serpent of Akasha" or "Infinite Reincarnator". He's the former priest of the Holy Church, and can manipulate information and electricity at will. It's said that "the story of Roa appearing in Souya that came to him predicts the possibilities he might have had following a chance encounter with Arcueid and Shiki."
Here's a first look trailer showing Michael Roa Valdamjong in Melty Blood: Type Lumina:
Melty Blood: Type Lumina continues to roll out its roster. Shiki Tohno, Arcueid Brunestud, Akiha Tohno, Ciel, Hisui, Kohaku, Kouma Kishima, and Miyako Arima were confirmed over the past few weeks and months. Last week, we heard about Noel, and you can see her character trailer here. As always, we'll continue to keep informed about the game's roster if there's any further news.
Melty Blood: Type Lumina arrives for Switch on September 30. Our coverage will continue leading up to launch at the end of the month.
For more on the game, you can head on over to the official website here.
Leave a Reply