Melty Blood: Type Lumina update out now (version 1.3.7), patch notes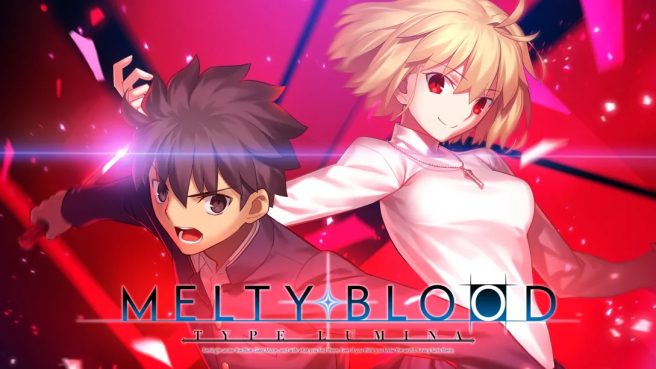 A new Melty Blood: Type Lumina update is here – specifically version 1.3.7.
As part of the update, ten remastered music tracks have been added. Bug fixes and more are also included.
The full patch notes for the Melty Blood: Type Lumina version 1.3.7 update are as follows:
adds 10 remastered tracks from Melty Blood: Actress Again (available in VERSUS, NETWORK, TRAINING, and GALLERY):

Encount(高層建築・シュライン)
Elegant Summer(遠野邸ホール・夜)
The end of 1000 years(千年城ブリュンスタッド)
Midnight Raider(無影公園)
The theme of Arcueid(死角の辻)
for Crimson Air(シュライン最上階・朱月)
SAKURA-KOI-UTA(桜花繚乱)
Fearless(影絵の悪夢)
Obscure Zone(廃棄空間)
Modernism Street(不夜の賑わい)

improves the "COLOR CUSTOMIZE" and "STAGE SELECT" functions
makes it so the "BOSS RUSH" final game can be retried
makes it so "RANKED MATCH" matching results are displayed faster

The following character defects have been fixed.

Hisui&Kohaku

Fixed a bug that caused a successful Tech Throw to continue incorrectly.

The following system bugs have been fixed

Super Armor

Fixed a problem in which Super Armor was sometimes not removed after receiving an armor break.

Shield

Fixed an issue where a Shield Failure Guard would not occur correctly while shielding a multi-hit projectile attacks.

RANKED MATCH

In network mode rank matches, RP (rank points) are no longer increased or decreased by incorrect values.

Fixed other minor bugs.
All players on Switch can access the new 1.3.7 update for Melty Blood: Type Lumina now.
Leave a Reply