Metal Dogs launches next week in North America, out now in Europe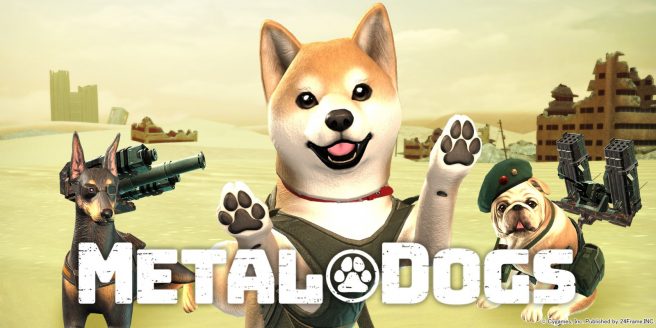 Nearly a year after its original Japanese debut, Metal Dogs has started to release in the west.
Those in Europe can pick up the game right now. The North American launch is trailing behind slightly, but we have confirmation that it'll be ready on March 8, 2023.
Metal Dogs, a shoot 'em up action game, is a spin-off of the Metal Max franchise. Read more about it below.
Metal Dogs, the first spin off project of the Metal Max series, is a casual shoot 'em up action game in which cute dogs including Pochi, the fighting dog familiar to fans of the series, run around and shoot at each other. The game is a casual top down, shoot 'em up action game!

Set in Japan after the Devastating Apocalypse has wiped out most of the human race. The base of operations is in the ruins of a village at the foot of Mt. Fuji. After being revived by the enigmatic old scientist, Dr. Minch, the protagonist Pochi embarks on a perilous quest to locate his master who abandoned him. His journey leads him into a treacherous dungeon, teeming with ferocious monsters.

Embark on an adventure into dungeons that change every time you enter, and arm yourself with a diverse range of weapons, from machine guns and cannons to missiles! Experience the thrill of taking down hordes of monsters and engaging in epic battles against formidable boss creatures, all with easy to use controls.

The popular voice actor Hiro Shimon o lends his voice to the dogs, delivering stunning performances for each of the three characters.
Metal Dogs is being distributed digitally on Switch via the eShop.
Source:
Leave a Reply