Metroidvania game Souldiers announced for Switch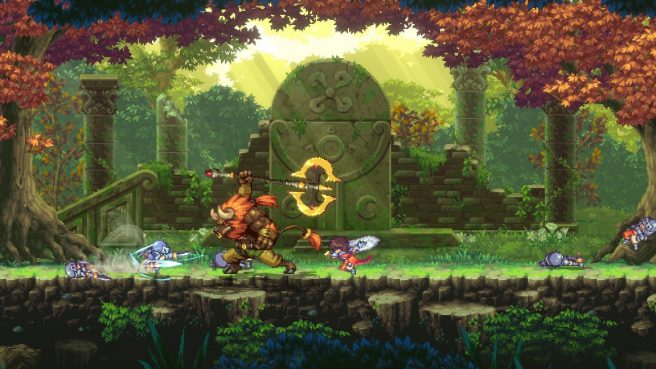 Publisher Dear Villagers and developer Retro Forge have revealed that Souldiers, a 16-bit-style Metroidvania game, is in development for Switch. It will launch in Spring 2022.
Souldiers begins as you as well as other soldiers are whisked away to the mystical land of Terragaya, a place that's on the fringes of the afterlife. Your primary goal is to find the Guardian and move on to the next world. However, it's soon revealed that you and your fellow soldiers never actually died.
The game has players taking on enemies, solving puzzles, upgrading their character, and exploring the world that's presented in a 16 bit style. It's said to have Soulslike combat with battles that involve slashing, parrying, and dodging. Also included are Scout, Caster, and Archer classes. True to its Metroidvania nature, the game has an interconnected world with treasures, difficult bosses, and secret pathways.
A new trailer has come out for Souldiers to promote the news about the Switch version as well as its new spring release window. Take a look at the video below.
Souldiers is expected to land on Switch as an eShop download. More information about the game will be shared in the future.
You can access the official site here.
Leave a Reply