Mewtwo to be distributed for Pokemon: Let's Go, Pikachu / Eevee in Europe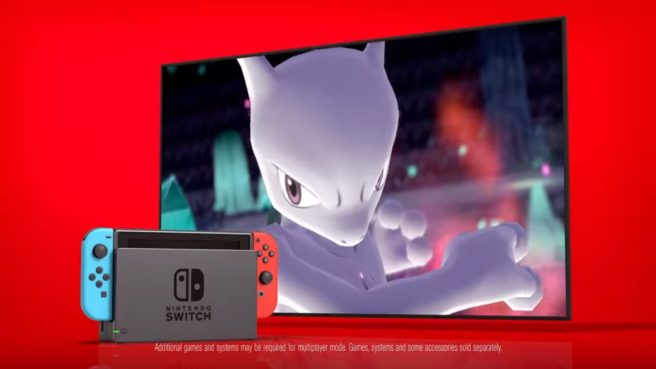 The Pokemon Company is celebrating the launch of Sun & Moon – Unified Minds with a special Mewtwo distribution in Let's Go, Pikachu / Eevee. Smyths Toy Stores will offer it in the UK and Germany while fans in France can stop by PicWicToys.
This Mewtwo will have maxed-out Go Power for all of its stats. The full rundown of the distribution is as follows:
Level: 70
OT: Giovanni
Nature: random
Go Power for all stats: max (This Pokemon is battle-ready, you don't need to use Candies to increase its Go Power because it's already maxed for every stat!)
Moves: Amnesia, Psychic, Teleport, Recover
The Mewtwo distribution will take place between August 9 and September 6.
Source: Pokemon PR
Leave a Reply