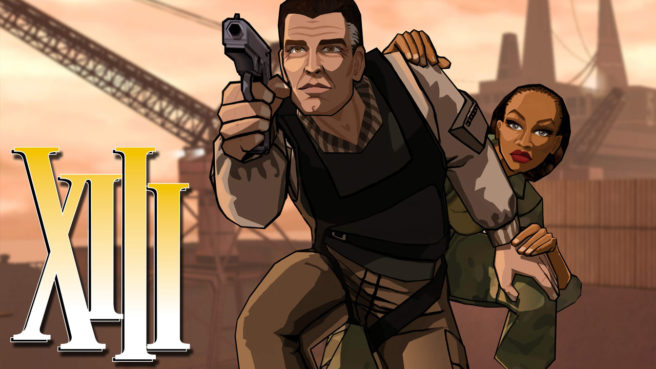 Microids today announced its lineup for Gamescom 2019. Its three titles – Asterix & Obelix XXL 3: The Crystal Menhir, Blacksad: Under the Skin, and XIII – are all planned for Switch. Note that XIII will only be playable for the press.
We have overviews of each game below:
Asterix & Obelix XXL 3: The Crystal Menhir

By toutatis! Our favorite Gauls are back in a whole new adventure…

With its five environments, its different levels and its two playable characters, the game offers great content variety that will delight all players. Battle, exploration, puzzle or collection: are you hyped yet? Complete the numerous side quests and explore every corner to collect hidden objects and become a true Gallic.

For the first time in the saga, cooperation will be offered! Play with family or friends on the same screen: Asterix and Obelix's actions will be complementary and the two heroes will play hand in hand to progress in the adventure.

The story:

The story begins in the small village of Armorica, where a daily peace reigns. But one day, the Druid Getafix receives a strange message that will lead our friends on a unique adventure. Helped by the mysterious Crystal Menhir, they will travel far away and face dangers like no other.

Blacksad: Under the Skin

A grim case in the heart of New York's underworld for detective John Blacksad…

The 50s, New York City: Joe Dunn, owner of a boxing club, is found dead. Meanwhile, rising star Bobby Yale, due to take to the ring for the most important fight of his career, has mysteriously disappeared. Sonia Dunn, Joe's daughter, takes over the gym and must deal with its financial woes. She hires private detective John Blacksad to investigate Yale's disappearance. The highly anticipated boxing match of the year is drawing closer and the club's finances would not survive a no show from Bobby Yale. During its investigation, John Blacksad will find himself swimming with sharks in a universe where corruption is everywhere.

Blacksad: Under the Skin will be released on November 5 on PlayStation 4, Xbox One, Nintendo Switch, PC, and Mac.

XIII

The thrilling cel-shading FPS is back with a remake

Play as XIII, a talented soldier who lost his memory and has been accused of killing the President of the United States. You wake up injured and amnesic on Brighton Beach with the only clue being a small key and a mysterious XIII tattoo next to your clavicle. It's now your job to search for answers through a 34 levels solo campaign. Don't worry, you will find the appropriate weapon arsenal along the way.

XIII's remake will be available on November 13th, 2019 both in physical and in digital editions on PlayStation 4, Xbox One, Nintendo Switch, PC and Mac.
Gamescom 2019 runs between August 20 and August 24.
Microids PR
Leave a Reply