Midipixel Studio making Warlock's Tower for 3DS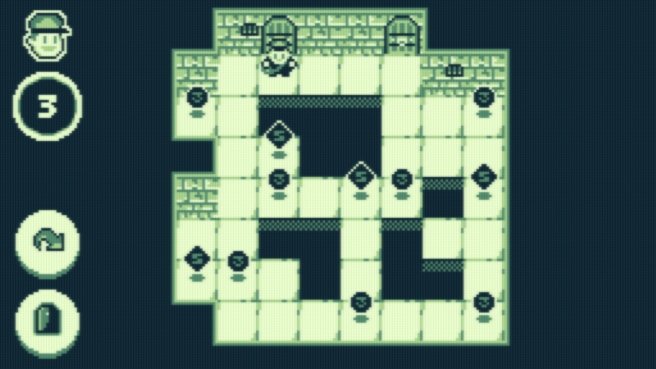 Midipixel Studio is wrapping up work on Warlock's Tower, a new Game Boy-inspired puzzle title for 3DS and other platforms. It's planned for early 2017 (specifically January on Steam), so it shouldn't be too long until we see it on the eShop.
Here's a rundown of features:
Solve 100 diabolically complex rooms! Brain melting puzzles await you in the dungeon, factory, library, private chambers, and warehouse
Outwit zombies, flying eyes, and slimes! Your ever-diminishing steps are far from the only danger.
Play with a friend! Option to roll solo or tackle tricky tag team stages with a buddy.
Feel the 80s! 8-bit flavored graphics and sfx/music make you feel like you're playing Game Boy again.
Become a Mailman hero! Reach the pinnacle of the postal ranks by delivering the letter to the elusive Warlock
Watch a trailer for Warlock's Tower below.
Leave a Reply