Miiverse website gets a sudden brand new look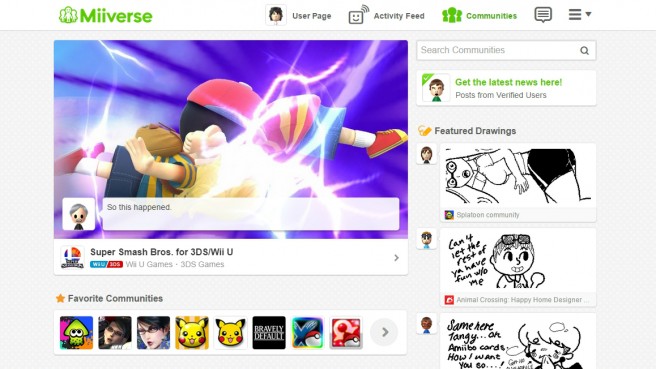 A couple of months ago, Nintendo had made the announcement that it would be updating Miiverse with a new look and brand new features to make it feel more sociable and really have a focus on user-created content across 3DS and Wii U. We saw new additions such as the ability to create Play Journals, the ability to create little notes and screenshots based on your experiences and talk a bit about them, Screenshot Albums, a great way to sort and organize photos you've taken in games you post to Miiverse, and tons more. The website got some added features also, but it looked fairly the same. Today, suddenly, Miiverse gets a huge overhaul, and it's gorgeous.
Head on over to Miiverse on the web to check out the brand new layout for yourself!
What do you think about the brand new look? Is it to your liking? Let us know in the comments below!
Leave a Reply