Minecraft – New Spring-themed map available free to all players
Posted on April 10, 2020 by Elias in Switch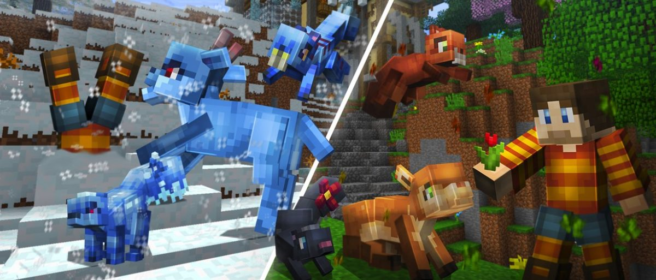 Mojang has announced a free map available to players on all platforms. The map will have both an Adventure and Survival mode compatibility. Players can download the Spring-themed new addition on the Minecraft marketplace. Take a look at an overview of the new map from the Minecraft website below:
Spring is here! And what better way to celebrate than to kick winter's butt once and for all?

In this bundle from The Misfit Society and Pathway Studios, you enter a frozen world where winter has overstayed its welcome – and it shows. The crops are dead, the wells are frozen, and even once-gentle animals are turning hostile. But what is there to do? It's not like you can control the weather… or can you? As the village scientist/wizard and all-around crackpot, you've invented the Spring-a-majig, a contraption that brings spring to any area you point it at. Use it to bring nature back to life!
Leave a Reply