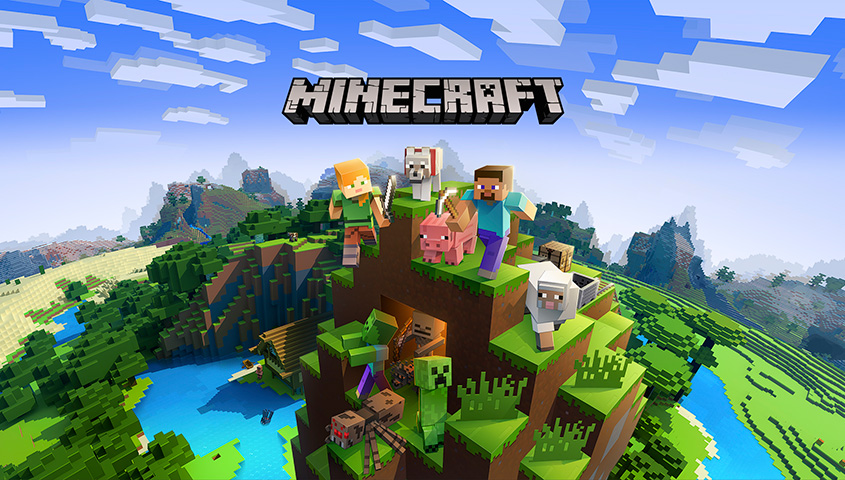 A little while back Famitsu published a Minecraft interview with a couple of the game's key developers. Executive producers Roger Carpenter and John Thornton both talked about the title, including some Switch-specific topics.
Famitsu first started out by pointing out that Minecraft has been very successful on Switch, with the physical version having shipped over 300,000 units since June (around the time when the interview was done). Carpenter and Thorton both commented here, with the two stating: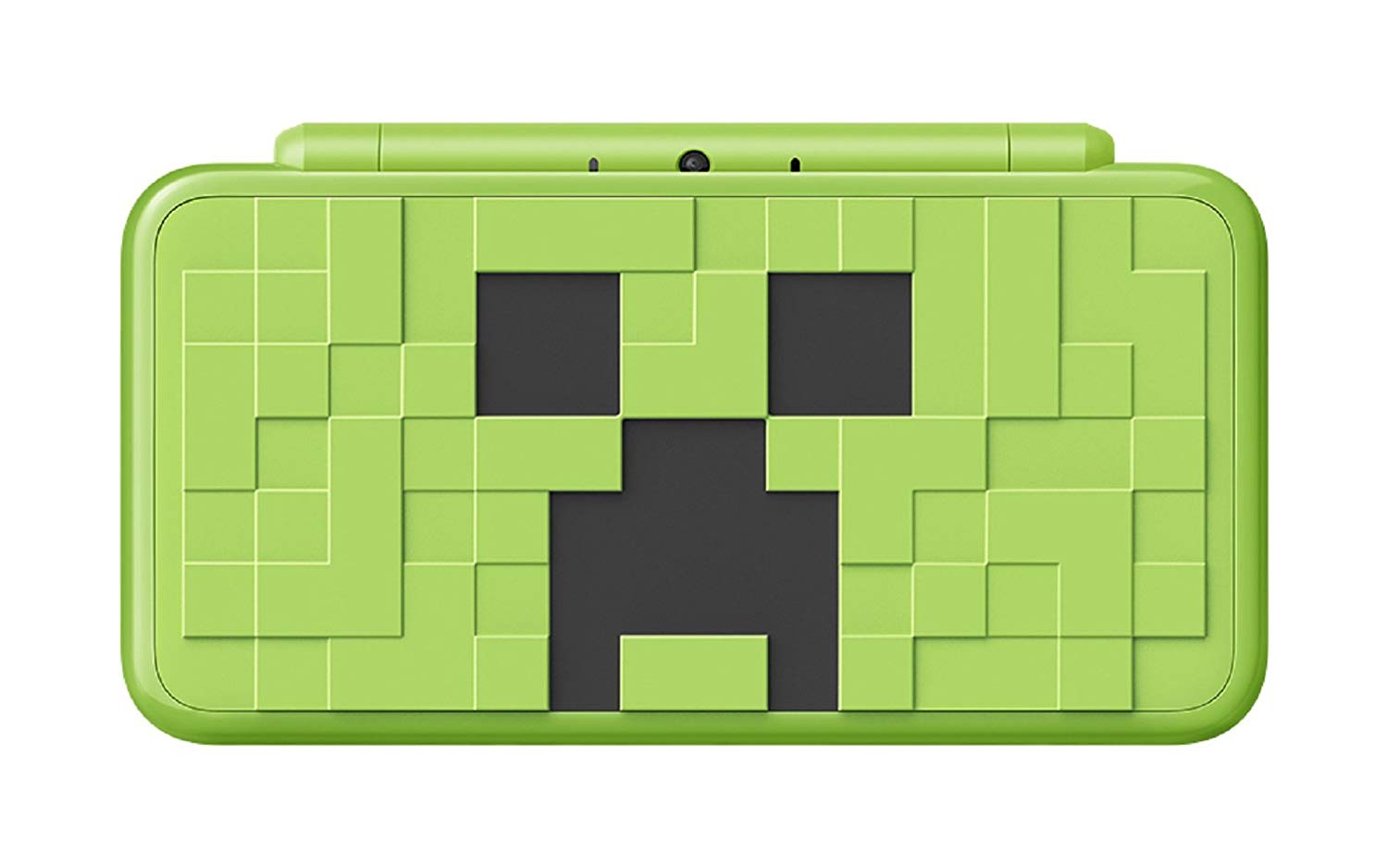 In Europe and Japan, Nintendo recently shipped a Minecraft-themed New 2DS XL system. The design was based around the Creeper, one of the game's hostile mobs.
Lydia Winters was one of the staffers at Mojang heavily involved with the creation of the new look. Winters was able to talk about working on the design, including a couple of scrapped ideas.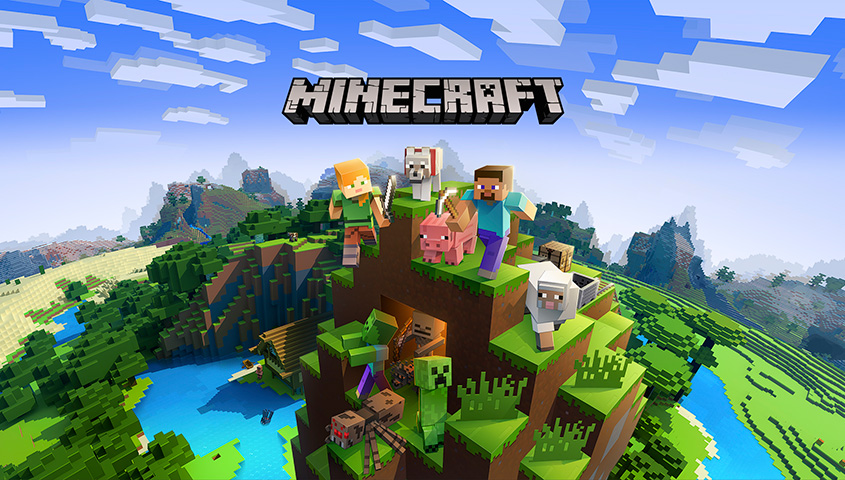 Minecraft launched in 2011, and has been going strong since then. Some fans might be wondering if we'll ever see a sequel, but IP owner Microsoft has shut down the idea once again.
Speaking with Business Insider, Microsoft's Helen Chiang said that a Minecraft 2 wouldn't make sense since it would fracture the community. Chiang stated: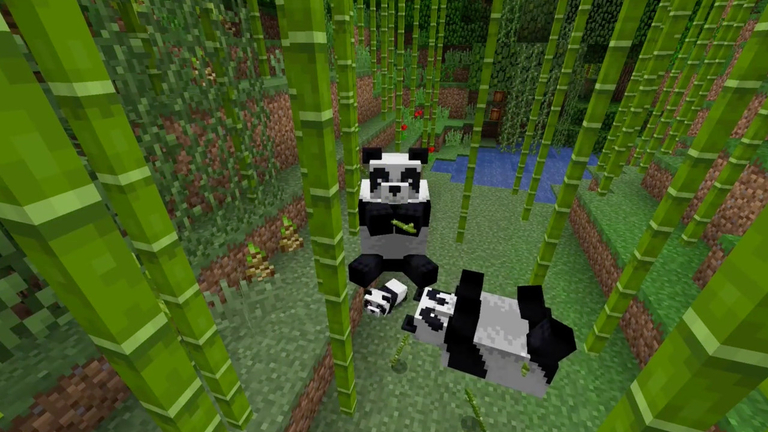 Today, Minecon Earth 2018 was held. All sorts of announcements were made pertaining to Minecraft, including the next update, the inclusion of pandas, and more.
Below are some of the highlights: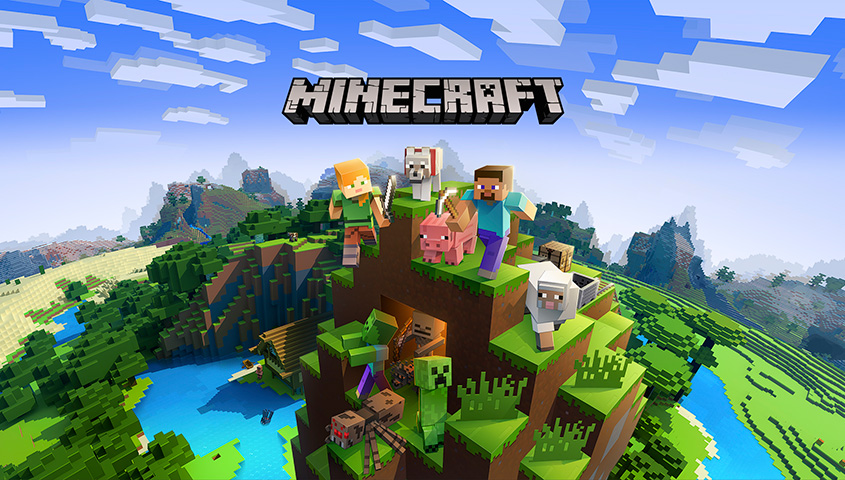 The latest update for Minecraft is now available, bringing the game up to version 1.6.1. It includes a few fixes among other things.
The full patch notes are as follows: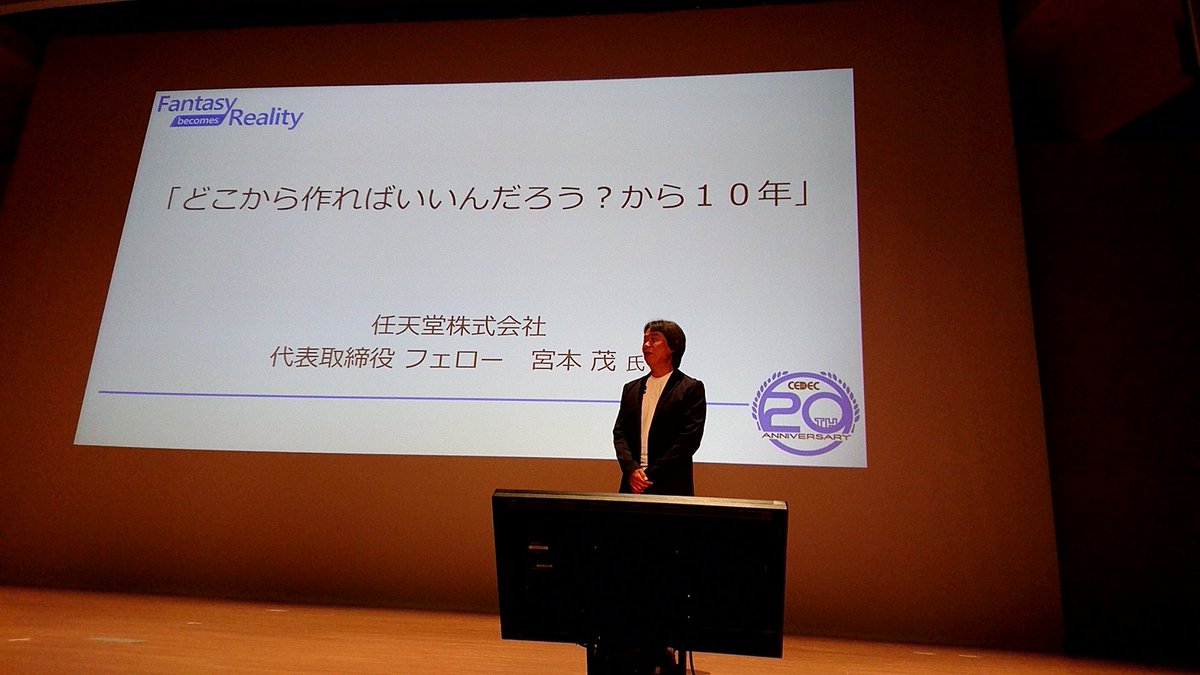 CEDEC 2018 kicked off today, and it started with a big. Nintendo's Shigeru Miyamoto opened the developer conference with a keynote.
During his speech, Miyamoto suggested that developers look back their own experiences in order to create globally-accepted games. This is in contrast to pursuing what's trending in the industry.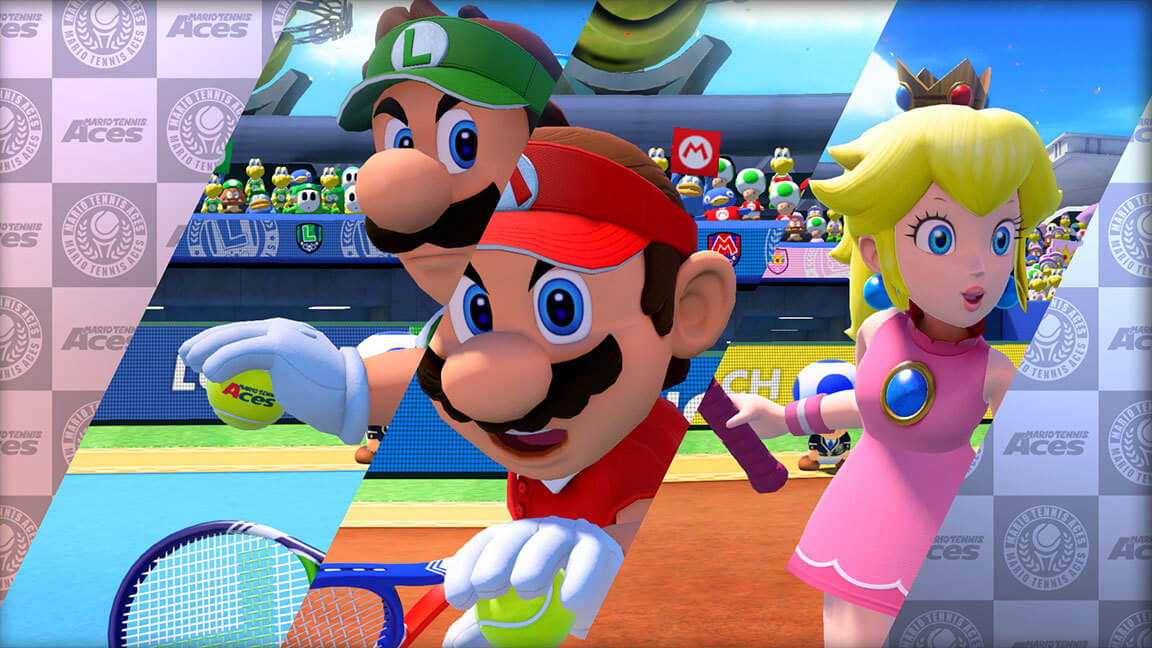 Two Switch games debuted at retail in Japan during the week of June 18. One of these was Mario Tennis Aces, which sold over 120,000 copies in its first week.
Dengeki provides further insight into the game's performance. It managed to sell through quite a bit of its first shipment, coming in at 75%.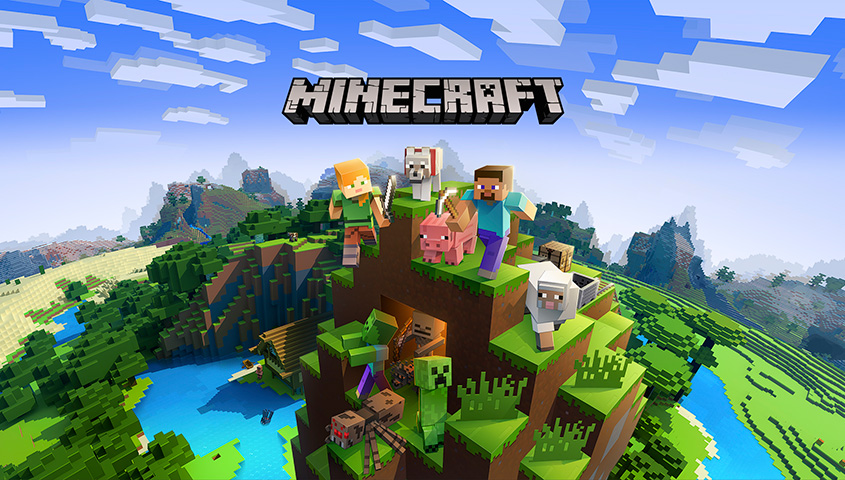 The new version of Minecraft is now available on Switch. You can find it on the eShop, though it's getting a physical release as well. It's a 658MB download.
If you previously purchased Minecraft: Nintendo Switch Edition, this version will show 100% free on the eShop. The old edition is also being removed from the store.
Thanks to Luis_deleonn for the tip.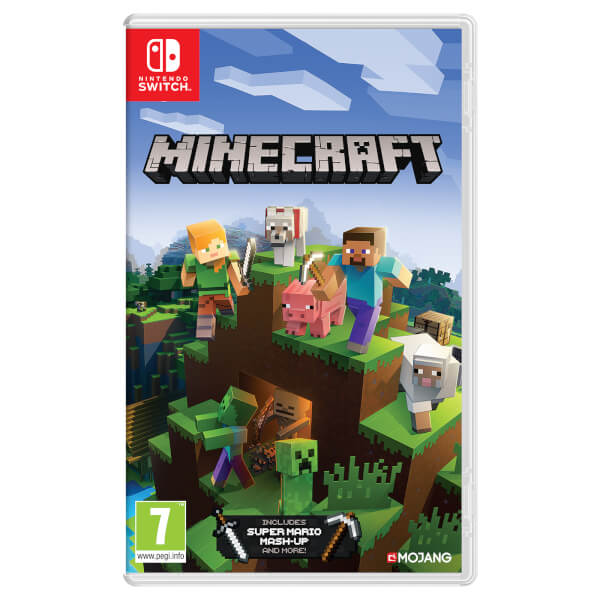 The Nintendo UK store has opened pre-orders for the new, physical version of Minecraft. You can reserve it here.
What you'll be buying is the Bedrock version, which contains all previously released content, including the Super Mario Mash-Up Pack and all DLC. Players will be able to connect with friends on non-Nintendo systems via cross-platform play.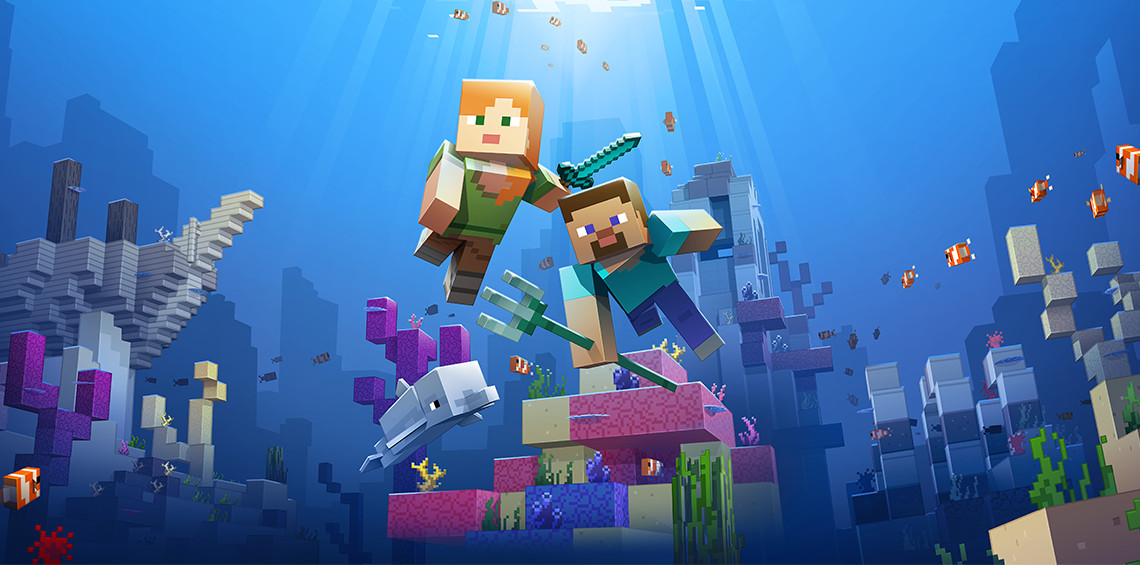 Mojang is starting to roll out the Update Aquatic for Minecraft. It'll be going live on Switch when it's updated to the Bedrock version on June 21, with the Wii U version to follow.
The Update Aquatic will be delivered in two phases, each with different features. Phase One contains the following: