Moleskine and Nintendo join forces to bring the 8-bit world of Super Mario to life on paper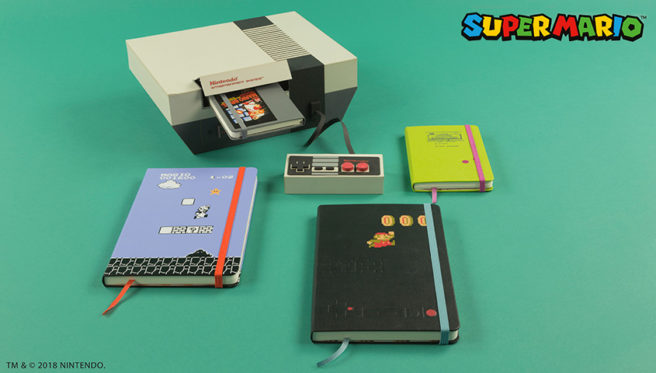 Nintendo and Moleskine have teamed up with a new limited edition series of Super Mario notebooks. The Big N provides the following information about what's being offered:
Two pocket-sized notebooks reproduce the physical elements of the game: the cartridge which showcases a replica of the original label and the nostalgic and instantly recognizable Game Boy™ with its simple and easy to use buttons and original imagery. The two larger notebooks capture the screens of the early gameplay: one with a sky-blue background and the other with a black background featuring controller details (the highlighted buttons are those that make Mario jump).

With lined pages, a ribbon bookmark and the signature silhouette with rounded corners, the Super Mario Limited Edition notebooks serve as gifts to others and to oneself, to fill with stories and ideas, inspired notions and silly thoughts, for Mario aficionados the world over.
Prices for the notebooks cost $20 – $25 each. The full set is on Moleskine's website here. A limited edition rolltop backback is also available for $160.
Leave a Reply