Monolith Soft opens a teaser site for its Kyoto studio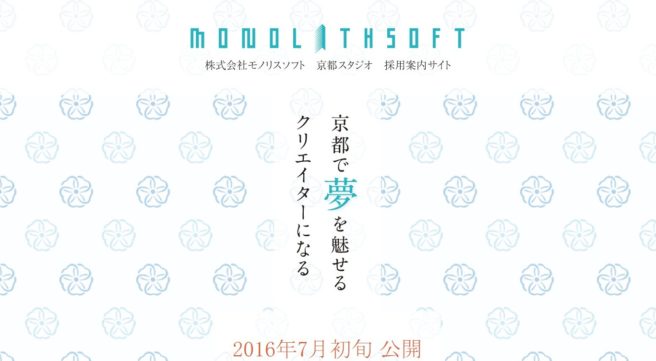 A new teaser website and Twitter account are now open for Monolith Soft's Kyoto studio. The page has the following tagline: "Become a creator of captivating dreams in Kyoto". In early July, the full site will open.
It should be noted that Monolith Soft Kyoto is the development studio that often helps Nintendo develop games. They are separate from the Tokyo team, which creates original titles like Xenoblade Chronicles X. The Kyoto group is currently working on The Legend of Zelda: Breath of the Wild.
Leave a Reply