Monster Hunter Stories 2 sales top 1.3 million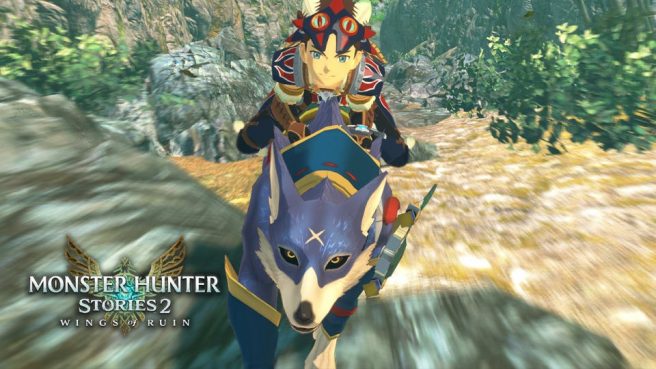 Monster Hunter Stories 2: Wings of Ruin has sold over 1.3 million copies, Capcom announced today. That news comes directly from the company's latest financial report.
Fox the six months ended September 30, 2021, Capcom said that its net sales rose by 66.4 percent. Operating income was also up 61.9 percent year-over-year. Net sales and all profit items all actually hit record levels for a second quarter.
Capcom's report further notes that its "core Digital Contents business drove business results, with sales volumes for its home video games exceeding 19.8 million units (up 43.5% year-over-year)". In addition to Monster Hunter Stories 2: Wings of Ruin, Resident Evil Village and sales of catalog titles provided a boost. Capcom also noted that it "made efforts to steadily increase earnings through leveraging its major brands in films, licensed products and in esports, as well as in its Arcade Operations and Amusement Equipments businesses."
Capcom confirmed during the middle of July that Monster Hunter Stories 2: Wings of Ruin had shipped over one million copies shortly after the game's launch. Given that the original title on 3DS never set the sales charts on fire, the company should be very pleased with the sequel's performance.
You can read our review of Monster Hunter Stories 2: Wings of Ruin here.
Leave a Reply