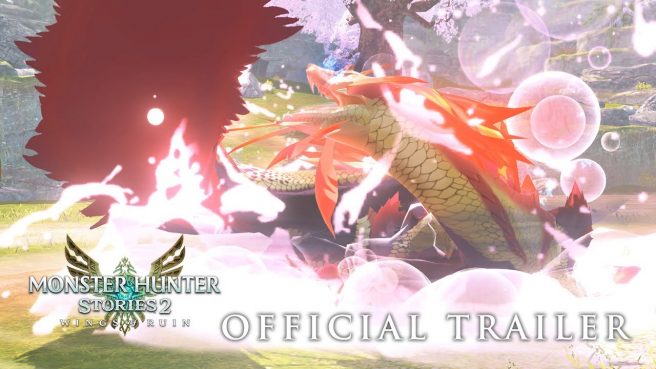 Capcom has announced a third content update for Monster Hunter Stories 2. Arriving on September 2, this new update will add 3 new Monsties and 4 new Quests. Check out a trailer for the new content below.
This trailer also goes over the next content update arriving on September 18, adding many more quests to the game, and additionally offers an overview of the roadmap for new content being added to Monster Hunter Stories 2: Wings of Ruin from launch to October.
In case you missed it, here is an overview for the game:
A new adventure awaits you in this second installment of the turn-based RPG series set in the world of Monster Hunter! Become a Rider and form bonds with friendly monsters known as Monsties to fight alongside them as you take part in an epic story.

You play as the grandson of Red, a legendary Rider. The story begins with a fateful encounter with Ena, a Wyverian girl who has been entrusted with an egg with the potential to hatch into a legendary Rathalos which could wreak havoc if awakened to its destructive power.

Embark on a journey which will test the bonds of friendship in a changing world, and discover the truth behind the legends of old.
Leave a Reply