More on Mario Kart 8 Deluxe's debut in Japan and Switch sales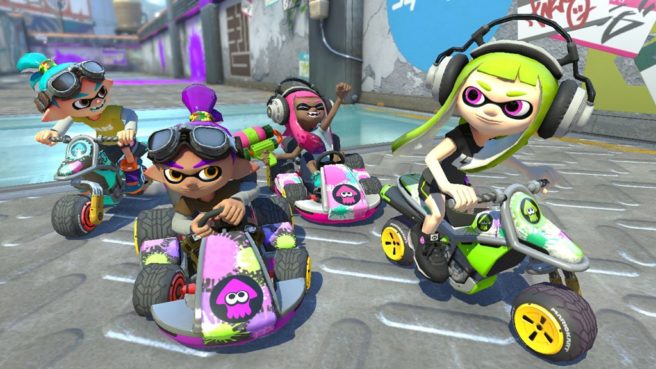 Now that the Japanese holidays are over (specifically Golden Week), sales trackers aside from Famitsu have delivered sales numbers for the week of April 24. Both share more information about Mario Kart 8 Deluxe's big launch.
According to Media Create, Mario Kart 8 Deluxe sold 285,000 copies up through April 30. That is down slightly from the original game on Wii U (released May 2014 at 326,000 copies first week). However, considering Wii U sold a total of 1,765,000 units as of the game's release, when compared to Switch's 777,000 units, there's a difference of one million in the spread. Considering Mario Kart 8 Deluxe is a port of the Wii U version with added features, Media Create feels that the initial results are favorable.
Dengeki chimes in with some data about Mario Kart 8 Deluxe as well. They actually have it much higher at 355,000 copies in its first week. Also, the site says Mario Kart 8 Deluxe sold through 70 percent of its initial shipment.
Going back to Media Create, the sales tracker notes that Switch has surpassed Wii U in its nine-week total sales, where the latter sold 758,000 units. While Wii U had a decreasing trend in sales during the same period, Switch still continues to sell favorably. More major titles are planned to be released in the future, so Media Create has an outlook of Switch's pace that's faster than Wii U.
Leave a Reply