Morphite making its way to Switch, out in September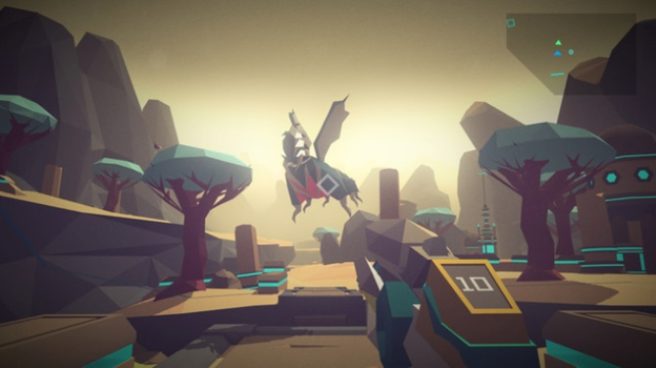 Morphite is in the works for Switch, Crescent Moon Games, We're Five Games, and Blowfish Studios have announced. It's due out on September 7.
Morphite is an atmospheric sci-fi first-person adventure. You'll play as Myrah Kale while exploring uncharted procedurally-generated planets that offer "diverse landscapes and teeming with exotic flora and fauna." The game also features random encounters with real-time space combat.
More details about Morphite can be found below, along with a new trailer.
Morphite is an atmospheric exploration sci-fi shooter with platforming elements.

It is lovingly inspired by classics – Metroid Prime, Ratchet and Clank, and Turok.

Your goal is to explore the galaxy, research plants and animals, battle hostile entities, and unravel a mystery surrounding a rare material called Morphite. Morphite is set to be a deep and enriching single player experience with both a story-driven plot as well as open-ended, player-driven exploration and discovery.

The story of Morphite takes place in a far off future when humanity has long since populated the distant reaches of space. The player takes on the role of Myrah Kale, a young woman residing on a space station and workshop under the care of her surrogate father, Mr. Mason. What starts as a simple exploratory mission to gather supplies to support their shop rapidly turns into a journey revealing Myrah's unknown past and her relationship to a rare, coveted, and nearly extinct material called Morphite.

In order to unlock and understand the mysteries of her past, Myrah must travel to undiscovered planets, roam uncharted sectors of space, and confront exotic creatures and locales in search of this Morphite.

Aside from the main storyline, the worlds of Morphite are randomly generated.
Encounter various creature types, landscapes, caves, rivers, and more to explore. Explore space stations, abandoned or infested with alien life.

Features:

Beautiful Stylized Low-Poly Look
Environmental puzzle solving
Scan creatures to sell their bio information to upgrade your ship and weapons.
Find various upgrades throughout your adventures.
Huge bosses to battle
Navigate the stars with an easy to use Starmap system.
Random encounters aboard your ship
Real-time space combat
Space trading
Resource collection and trading
Find random weapons and vehicles on various planets
Upgrade your suit to survive harsher conditions
Fully voiced main storyline
Leave a Reply