Mother shop to temporarily open in Osaka and Tokyo, selling biggest plush made for Mr. Saturn to date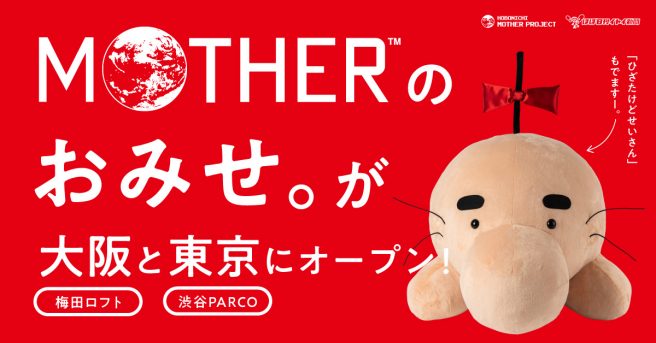 A new shop for the Mother franchise will be opening in Japan. Starting this month, fans will be able to purchase merchandise based on the Nintendo series.
Mother no Omise, otherwise known as Mother's Shop, will first open in Osaka at Umeda Loft's stationery market on the 6th floor. The Hobo Nichiyobi store on the 8th floor of Shibuya Parco in Tokyo will then have access. Dates are planned for November 19 to December 6 in Osaka and December 14 to December 27 in Tokyo.
Among what can be purchased at the shop is the Mother no Kotoba script book and the biggest plush ever made for Mr. Saturn, which is knee-length sized. Other merchandise includes the Franklin Badge, towels, and bead charms. There are also smaller plushies planned for Master Belch and Mr. Saturn.
Leave a Reply