Murder by Numbers getting a physical release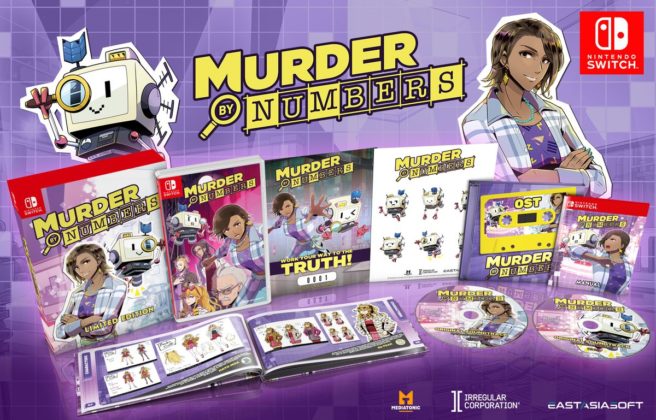 Update: Pre-orders are now open exclusively through Play-Asia here.
---
Murder by Numbers is getting a physical release, Play-Asia has announced in partnership with developer Mediatonic and publisher The Irregular Corporation.
Fans will be able to purchase a standard copy or a limited edition. The latter version includes:
– Collector's Box (beautiful)
– Game (region free)
– Manual (of course)
– Original Soundtrack (2CD!!)
– Stickers (cute)
– Numbered Copy (unique)
– Minicase (travel size)
Pre-orders for Murder by Numbers will open on Play-Asia's website here on June 18.
Leave a Reply