My Friend Peppa Pig gameplay trailer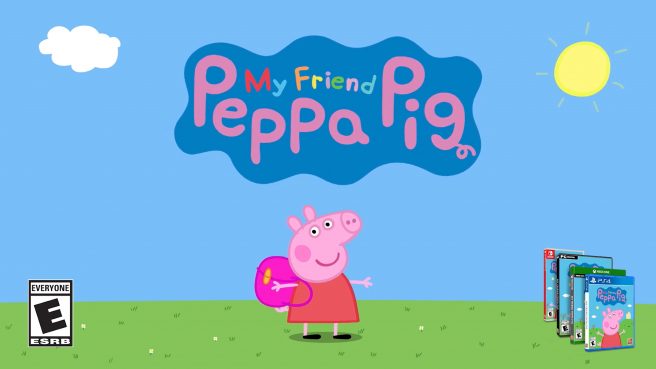 Outright Games and Hasbro have shared a first look at their upcoming My Friend Peppa Pig game as part of a new trailer today.
As previously mentioned, the new adventure title is based on the preschool kids TV show from eOne. Players can customize their own animal avatar to play along with Peppa, see locations from the TV show like the Beach, the Snowy Mountains, Peppa's house and Potato City, make friends and meet other characters, and more. Familiar faces will be present, including Peppa's grandparents, her classmates and Mr. and Mrs. Rabbit, Mr. Bull, Mrs. Gazelle and Mr. Potato, among others. Expect to participate in various activities as you make your own story exploring Peppa's world.
Fully localized voice acting is planned, with language support including English, Spanish, French, German, Italian, Brazilian Portuguese, Dutch, Russian, Polish, Swedish, Norwegian, Danish, and Finnish.
Here's today's trailer:
Peppa Pig, which started out in 2004, is broadcast in over 180 countries. Outright Games says that it's the number one most streamed preschool show for kids globally in addition to being the number one brand on YouTube.
The new My Friend Peppa Pig game is planned for October 22 as a physical and digital release. Access the official website here.
Leave a Reply