My Lovely Wife releasing in June, new trailer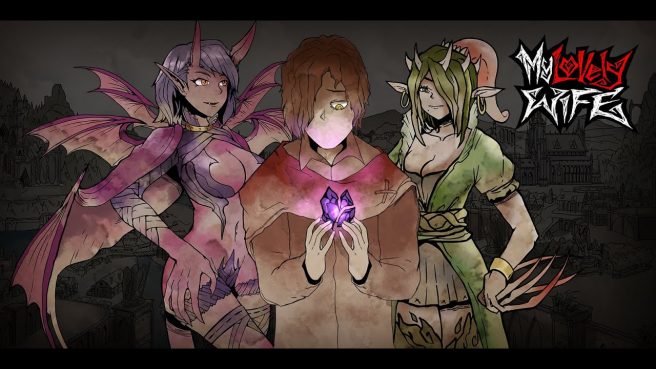 Original (5/16): Neon Doctrine, GameChanger Studio, and Toge Productions have shared a new release date for their dating sim and management game, My Lovely Wife. The game is now set to release in June 2022.
My Lovely Wife was originally announced for Switch last year, but no release window had been provided at the time. Here's some additional information on the title:
From the creators of My Lovely Daughter comes a twisted tale of undying love.

Play as Jake, a loving husband and grieving widower who is granted the knowledge to summon dozens of succubi by a mysterious man. Work with those succubi, make them fall in love with you… and sacrifice them to create a vessel for your wife's soul.

It all starts with a letter… A letter with a familiar handwriting and bearing a signature none other than hers—Luna, the love of your life gone too soon. In the letter, she asks you to perform otherworldly rituals to bring her back to life!

Key Features

A mix of dating, management and alchemy simulations in one game.
Multiple endings for high replay value.
Gothic fantasy art style fitting for the dark themes of the game.
An eerie soundtrack that sends shivers down your spine.
An uncanny love dilemma as Jake must crush the lives of others in order to save his dear Luna.
A new trailer for the game has also released, which you can find below:
My Lovely Wife will be available digitally on Switch through the eShop.
Update (5/19): My Lovely Wife now has a specific release date of June 8.
Leave a Reply