My Nintendo adds trio of Street Fighter discounts in North America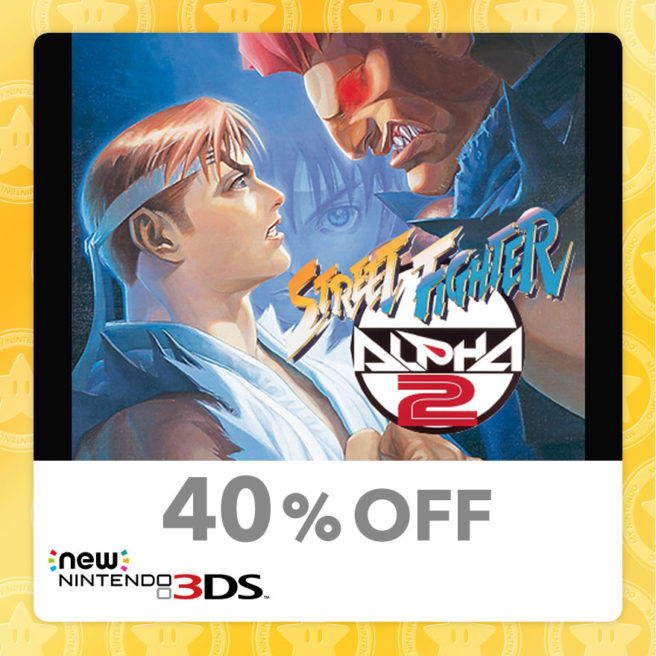 The North American My Nintendo website updated today with three Street Fighter-centric discounts. All three take 40 percent off the original asking price.
On 3DS, the Super Street Fighter IV 3D Edition discount can be obtained for 60 Gold Points. Street Fighter Alpha 2 on New 3DS and Super Street Fighter II: The New Challengers on Wii U are 30 Gold Points each.
These discounts are available on My Nintendo until August 3.
Leave a Reply