My Nintendo members in North America starting to receive birthday discounts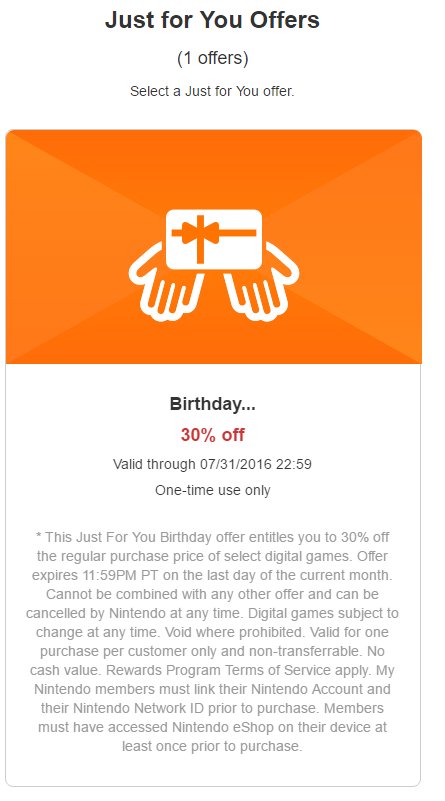 In North America, Nintendo is starting to hand out a special coupon by email to My Nintendo members who are celebrating their birthday. Those who receive it can save 30 percent on a selection of titles.
Based on information floating around, these appear to be the eligible games:
Wii U
Captain Toad: Treasure Tracker
Mario Party 10
Splatoon
Super Mario Maker
Xenoblade Chronicles X
Yoshi's Woolly World
3DS
Kirby Triple Deluxe
Mario & Luigi: Paper Jam
Mario Kart 7
New Super Mario Bros 2
Pokemon Super Mystery Dungeon
Super Smash Bros. for 3DS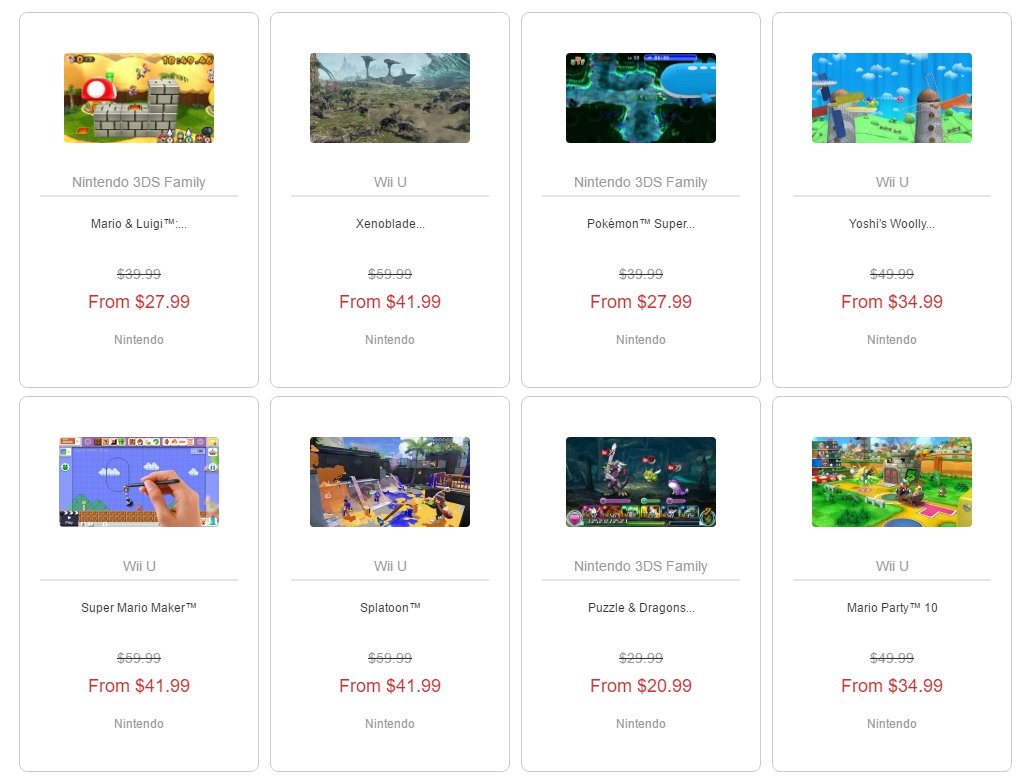 If you do get access to the coupon, you'll see it under the notifications section on My Nintendo.
Thanks to Jose for the tip.
Leave a Reply