Mystery Nintendo CPSIA appears, should be some sort of amiibo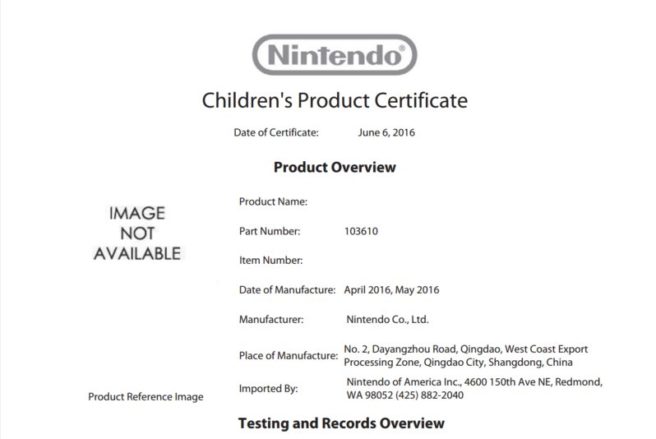 Nintendo has published a new Children's Product Certificate, but no one seems to know what it is at present. The company generally has these items up for amiibo.
Amiibo News speculates that the certificate is for a new Smash Bros. figure. That's because the product number is chronologically behind the new Splatoon amiibo. We should find out what this is soon enough.
Leave a Reply