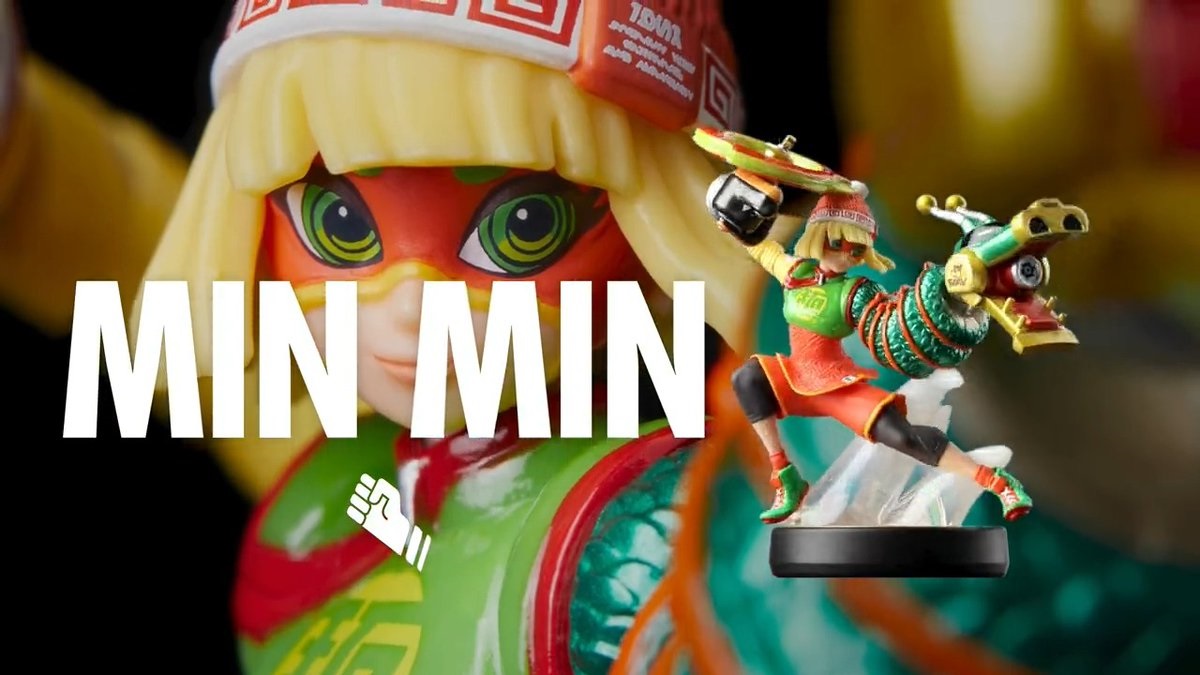 Eight years after the amiibo line kicked off, Nintendo has started to make a change with the packaging, which lets the figures be scanned in the box.
Up until now, previous figures had an NFC blocker included. That meant you'd have to take the amiibo out of the packaging if you wanted to actually use it. For some people that was never a big deal, but there are collectors out there that like keeping the figure in its box.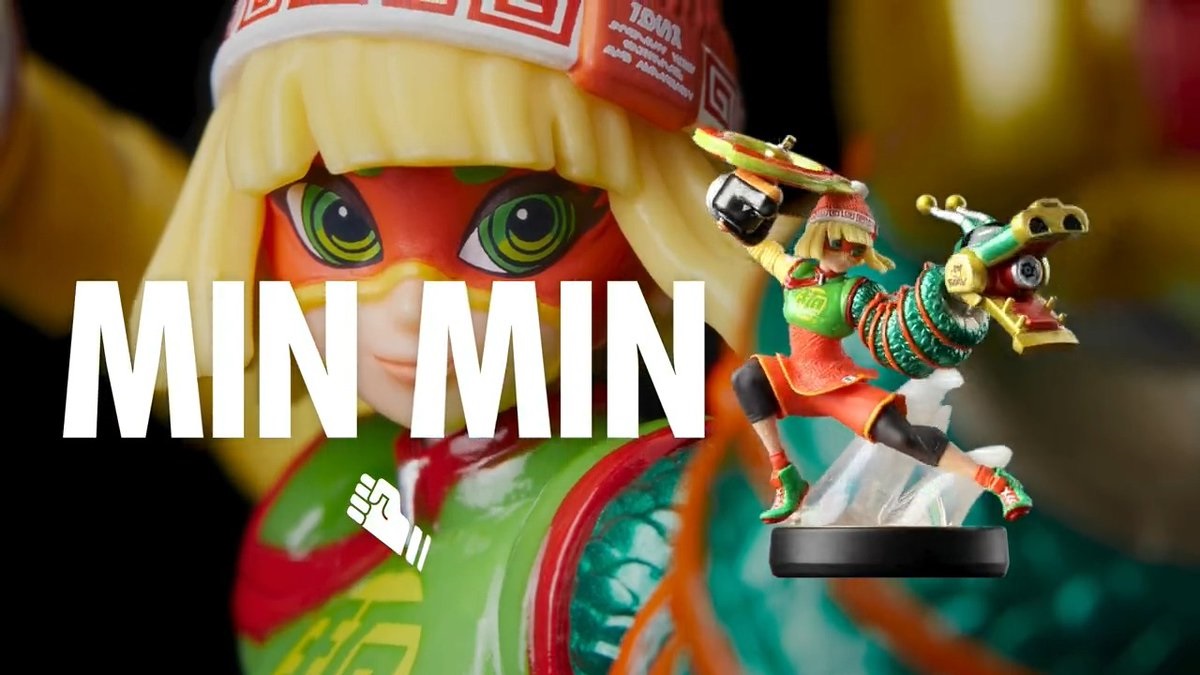 Original: Nintendo has announced a final release date for the Min Min amiibo as part of the Super Smash Bros. Ultimate line. The figure will release on April 29, the company just announced. While that date technically only applies to Japan at the moment, most Nintendo products tend to release around the same time and we'll let you know if there are any changes for North America / Europe.
In other news, the Steve and Alex Smash Bros. Ultimate amiibo have been delayed. Rather than this spring, they'll now ship later in the year. Nintendo apologized for the extra wait and explained that the move comes down to delays with production and distribution.
Although Super Smash Bros. Ultimate ended DLC support towards the end of 2021, it looks like we'll continue to see new amiibo possibly into 2023. There are still other figures that we should see in the future including Pyra / Mythra. However, we'll need to wait until a later date for more news about other Smash Bros. Ultimate amiibo.
---
Update: Nintendo has now quickly confirmed the same date for North America.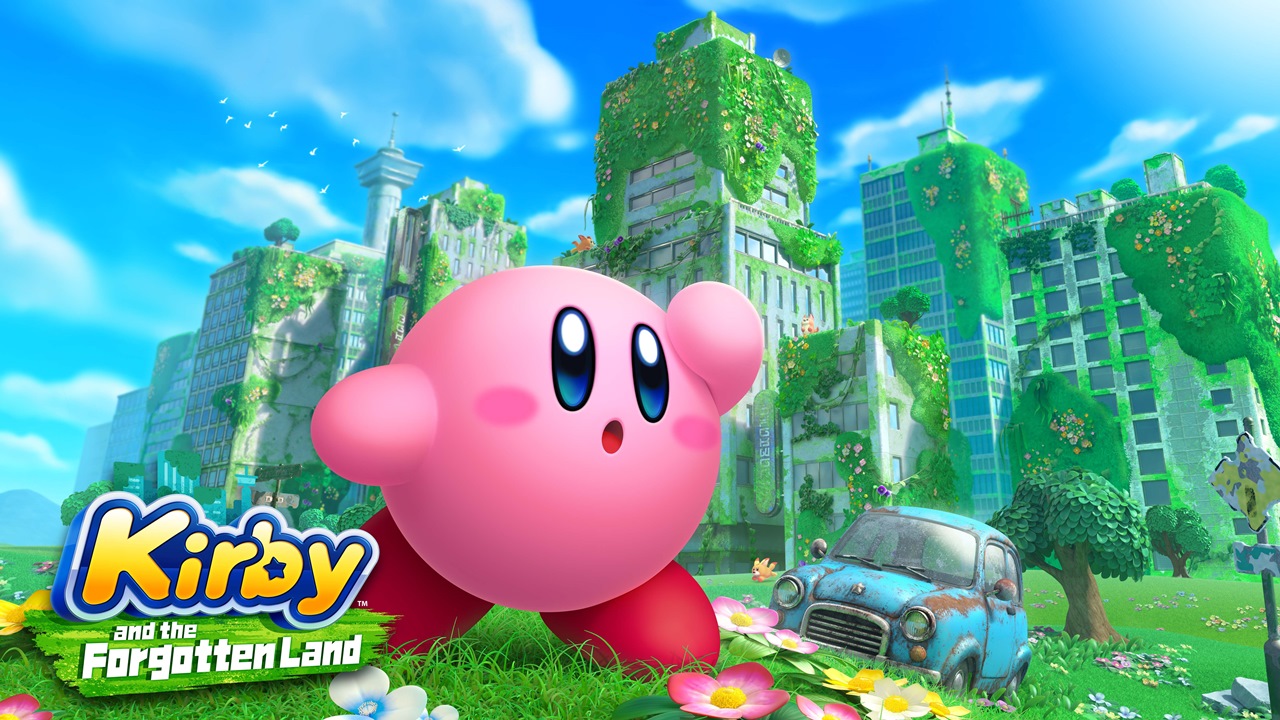 New information about Kirby and the Forgotten Land has explained how amiibo support works in the game.
We first heard about the amiibo plans last month. At the time though, actual information wasn't provided. The official Japanese My Nintendo Store listing made note that amiibo features would be included, but that was all.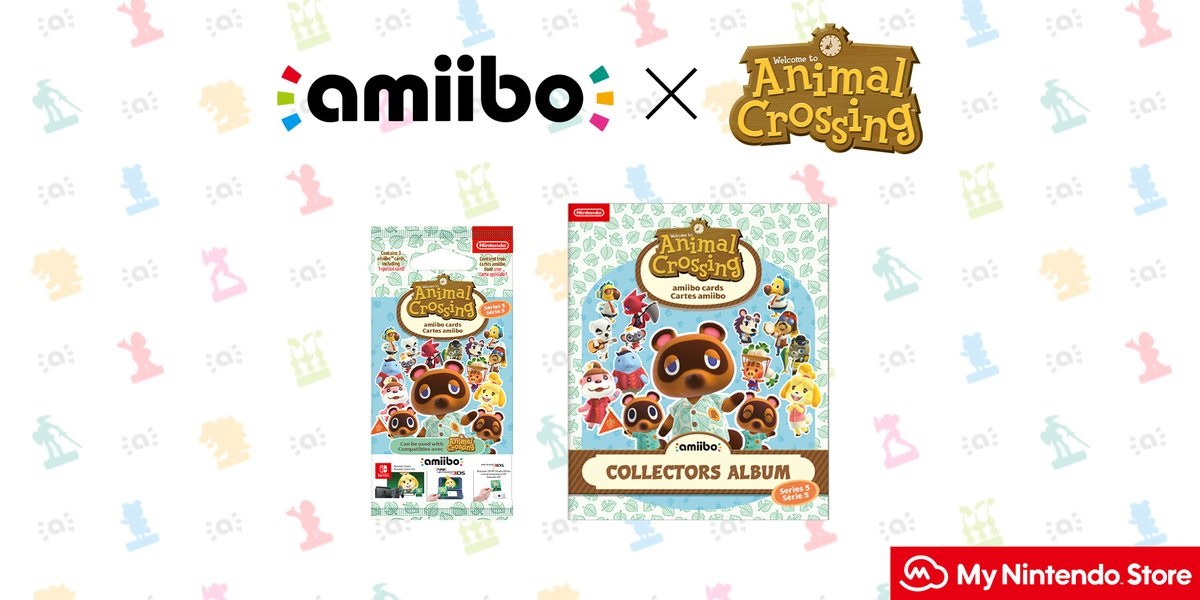 Animal Crossing fans in the UK will be happy to hear that the series' amiibo cards are back in stock on the My Nintendo Store, and the latest collectors album is up for grabs.
At least for now, each of the five series is available. Additionally, those that pick up the Animal Crossing series 5 amiibo cards will receive the latest collectors album.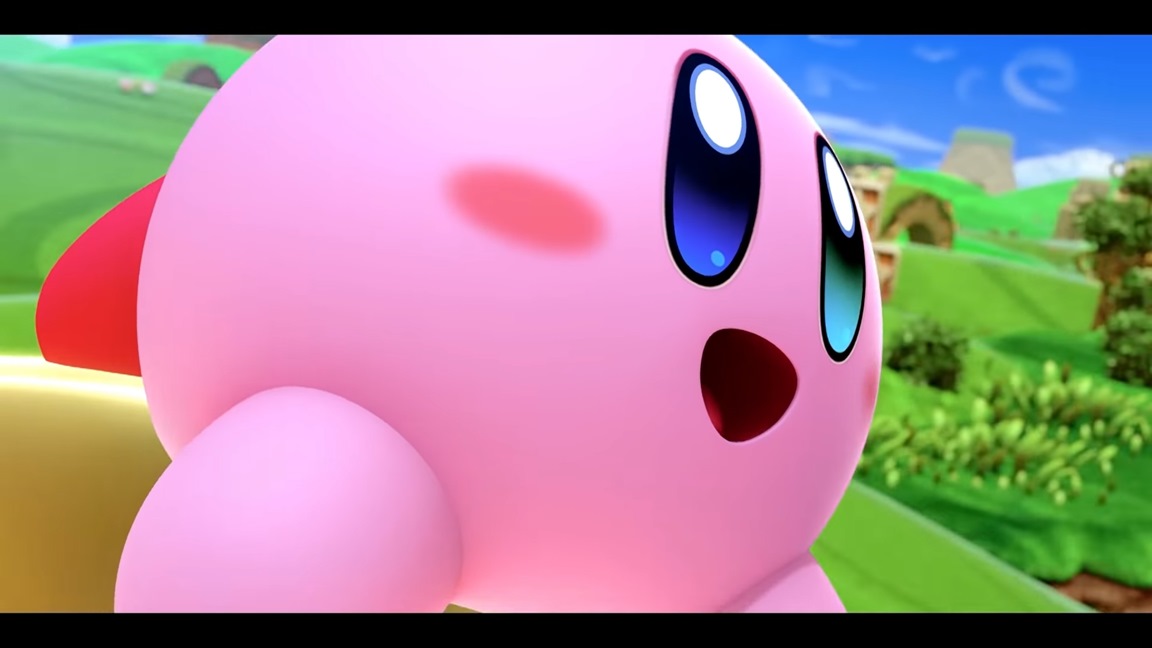 Kirby and the Forgotten Land saw a blowout sorts of today with a release date, new trailer, and details, but it's also since been confirmed that amiibo support will be included.
The actual functionality behind the feature has yet to be revealed. However, on the official Japanese My Nintendo Store listing, there's a clear mention of amiibo usage.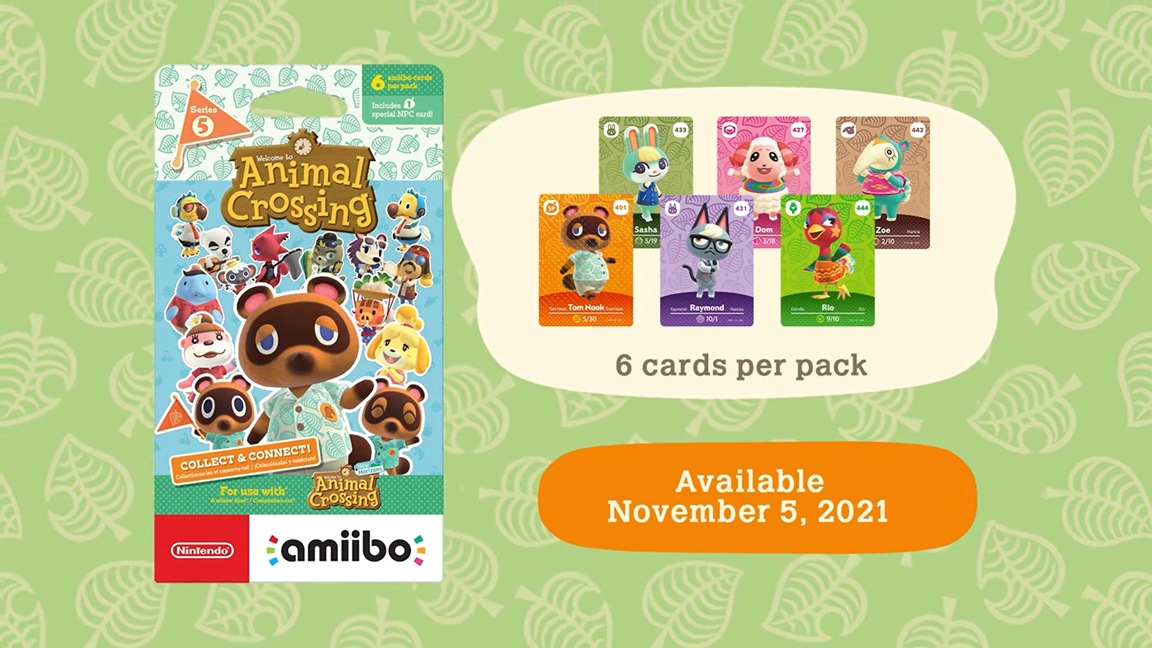 During today's Animal Crossing: New Horizons Direct, Nintendo shared more information about the series 5 of the Animal Crossing amiibo cards. Fans can pick up the latest pack on November 5.
48 cards will be included in the latest set. These include characters not previously found on amiibo cards as well as new ones.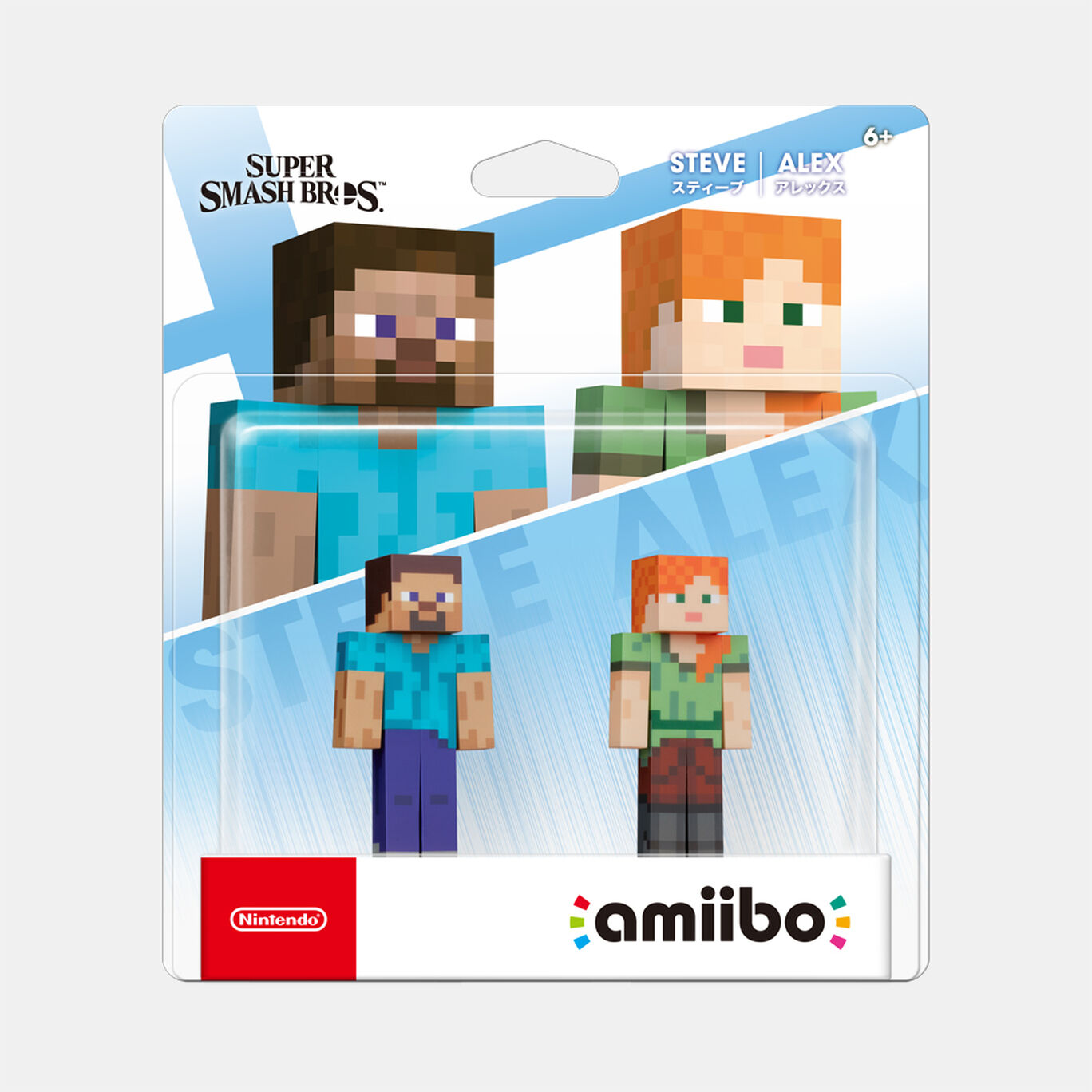 Nintendo's official Japanese online store has posted the packaging for the upcoming Steve and Alex Minecraft amiibo for Super Smash Bros. Ultimate. Get a look at the design above.
At least in Japan, Nintendo will be selling the two figures as a double pack or as standalone products. The company has not clarified its distribution plans for North America and Europe.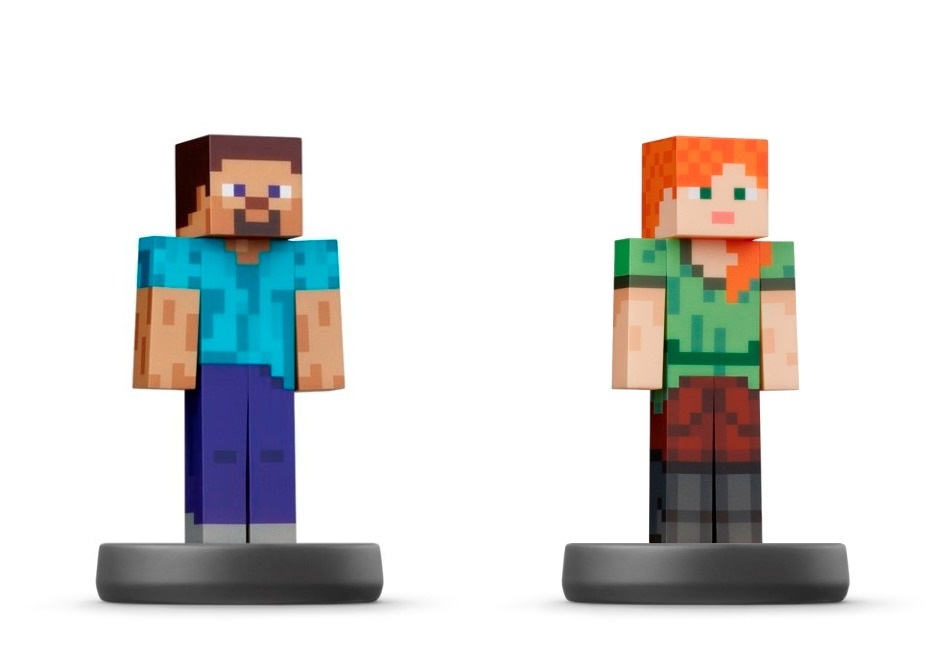 Today's Super Smash Bros. Ultimate presentation for the reveal of Sora contained a small update on amiibo, and specifically for Steve and Alex from Minecraft. Yes, two separate figures will be produced. Both are planned for Spring 2022.
Super Smash Bros. Ultimate is done with its DLC fighters, but more amiibo will be released well into the future. Min Min, which we heard about previously, is due out in Spring 2022 as well.
Beyond that director Masahiro Sakurai has confirmed has also confirmed that Sephiroth, Pyra, Mythra, and Kazuya will be receiving figures. There's no word on release timing at present.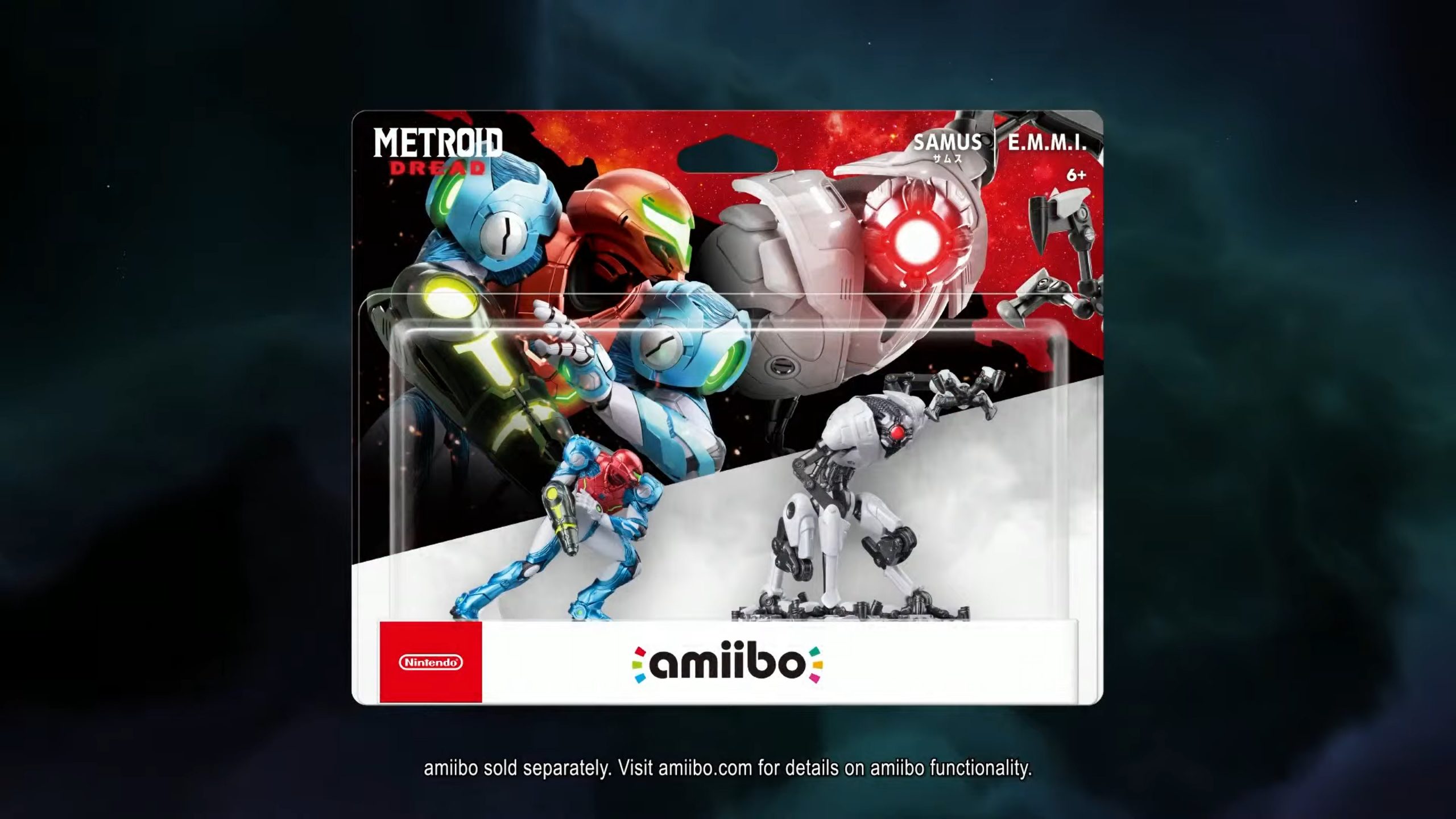 The Metroid Dread amiibo won't be ready for launch in Europe, as Nintendo announced a delay over on social media today.
The game, along with the new figures, were both planned for October 8. However, the amiibo have encountered "unforeseen shipping delays", and the 2-pack of Samus and E.M.M.I. will now be available on November 5.
The full statement from Nintendo reads: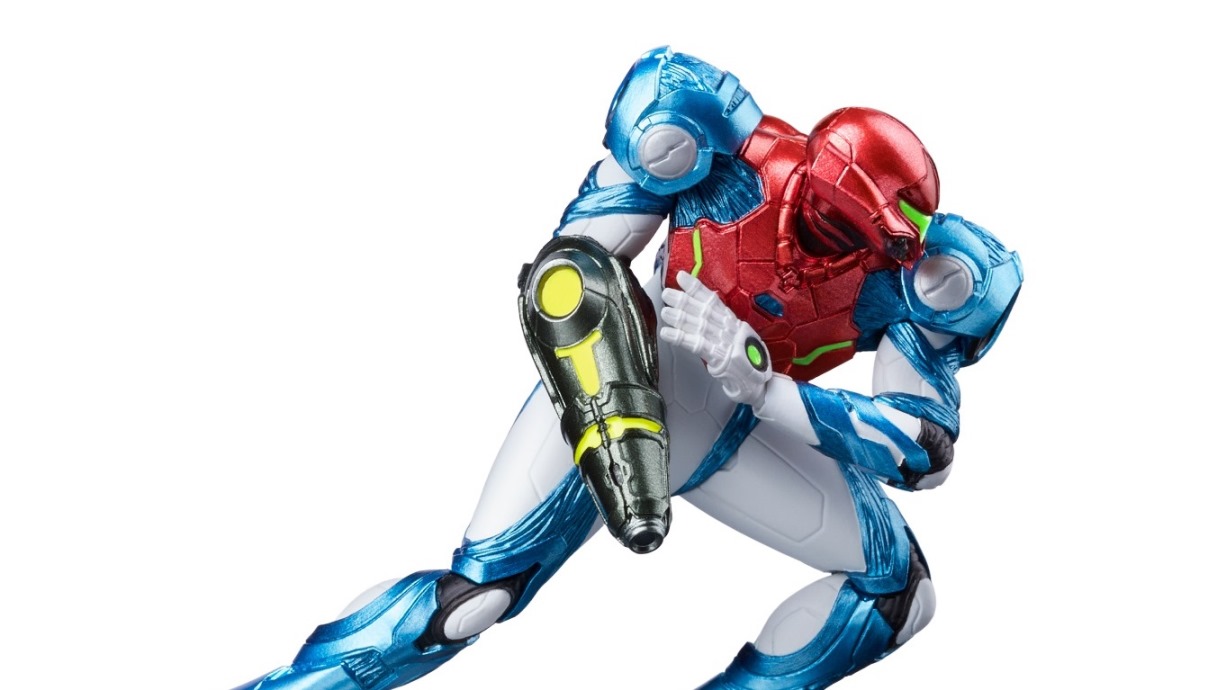 When Metroid Dread was unveiled at E3 2021 in June, we heard that new amiibo were planned featuring Samus Aran and E.M.M.I. Information was also provided soon after about how the new figures will work in the game.
Over on Nintendo's Japanese website, additional details are provided regarding amiibo features in Metroid Dread. It covers how the original Metroid series as well as the Super Smash Bros. figures work in-game.
Here's the full rundown: