N64 game Glover coming to Switch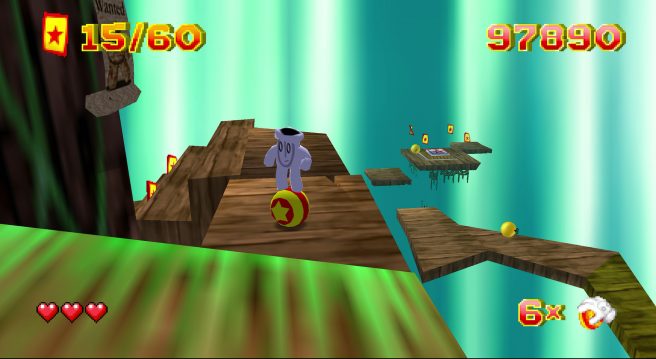 QUByte Interactive revelated today that it will be publishing Glover on Switch. A release window as not provided.
If Glover sounds familiar, that's because the 3D platformer originally released for the N64. You can read more about it below.
The Kingdom's peaceful world has been shattered! The wizard, while mixing potions with his magical gloves has caused a huge explosion, turning him instantly to stone and dislodging the seven crystals that give the Kingdom its energy. Without the crystals, the castle and its world will fall apart and the wizard will be lost!

It's down to Glover, one of the magical gloves, to find the crystals, now disguised as rubber balls and return them safely to the castle. Guide Glover and the balls through seven magical worlds full of puzzles and hidden surprises. Watch out! The evil glove is lurking in the shadows, and he'll stop at nothing to foil Glover's attempts at restoring peace.

Key Features

30 levels to explore across six unique worlds
Innovative duo of Glover and ball
Clever themed puzzles that require the use of both glove and ball
Inspiring power-ups! Change the form of the glove and the property of the ball
Over 30 bizarre and funny characters, like nothing you have seen before
And here's a trailer:
QUByte Interactive is planning other classic releases as well. These include Top Racer Collection, Beat 'Em Up Archives: Iron Commando and Legend, Stone Protectors, Brave Battle Saga: The Legend of The Magic Warrior, Legend of Wukong, and Visco Collection. Stay tuned for more information and release dates. In the meantime, we have trailers below.
Leave a Reply