N64 icons on the way to Nintendo Switch Online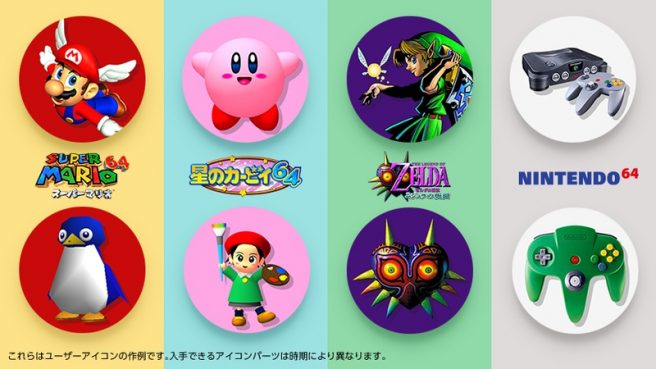 Original (10/20): Nintendo is planning a new round of Nintendo Switch Online icons based on the N64, the company has revealed.
The promotion kicks off on November 2, 2022. Icons can be redeemed exclusively for subscribers of the Expansion Pack tier.
November will feature Super Mario 64, The Legend of Zelda: Majora's Mask, and Kirby 64. It'll be followed by The Legend of Zelda: Ocarina of Time, F-Zero X, and Yoshi's Story in December. Finally, January will have Mario Kart 64, Star Fox 64, and Paper Mario. Everything will wrap up by February 3, 2023.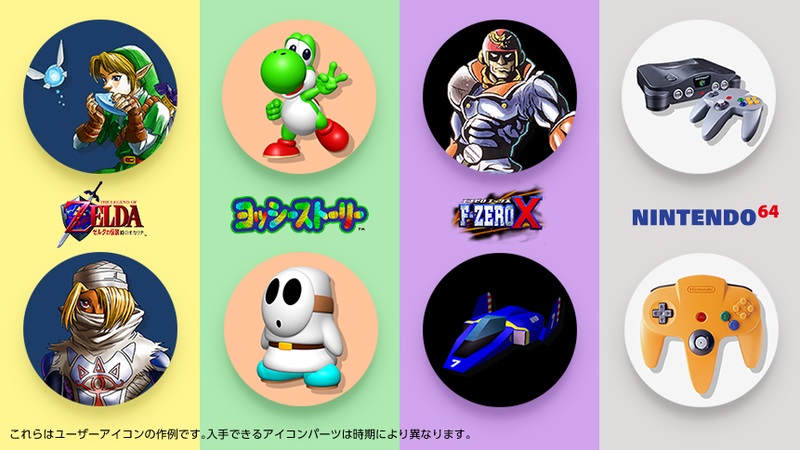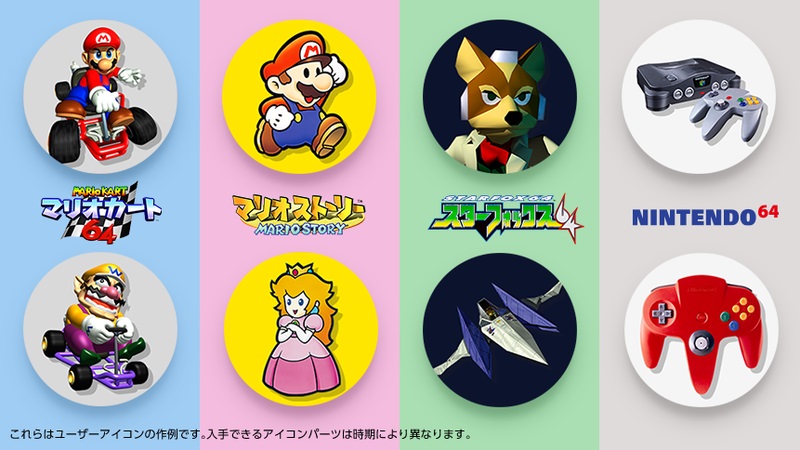 Other N64-related promotions are also planned. Until January 31, 2023, those with a Nintendo Switch Online + Expansion Pack subscription can earn twice the amount of My Nintendo Gold Points on the purchase of eligible digital games or DLC in eShop and My Nintendo Store.
Finally, in Japan, Nintendo is readying a bunch of merchandise based on the N64 for Switch Online Expansion Pack subscribers. Fans will be able to get their hands on shirts, mugs, and stickers. We have a look at what's planned below. Note that this will be available between November 2, 2022 and January 31, 2023 – again, only for Japan at present.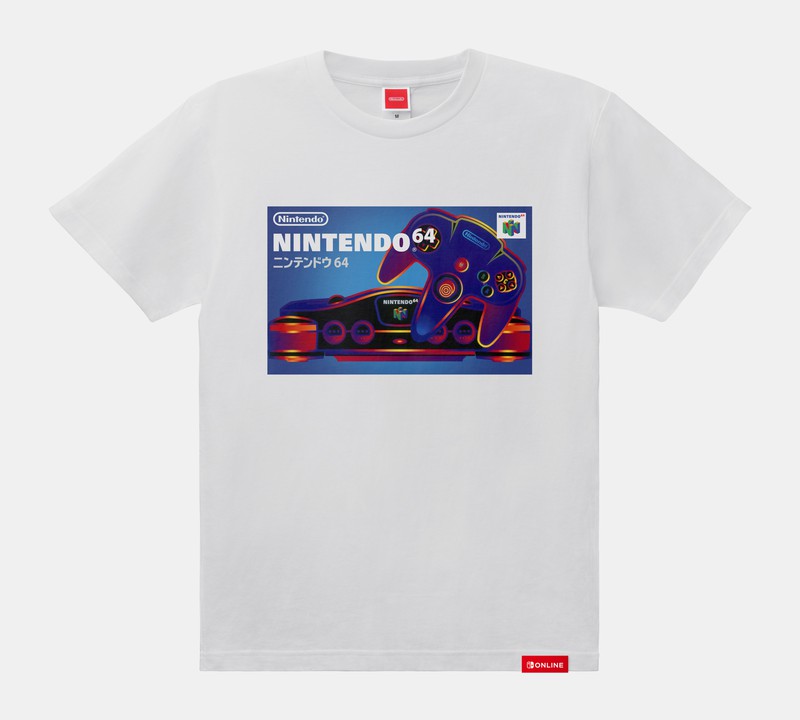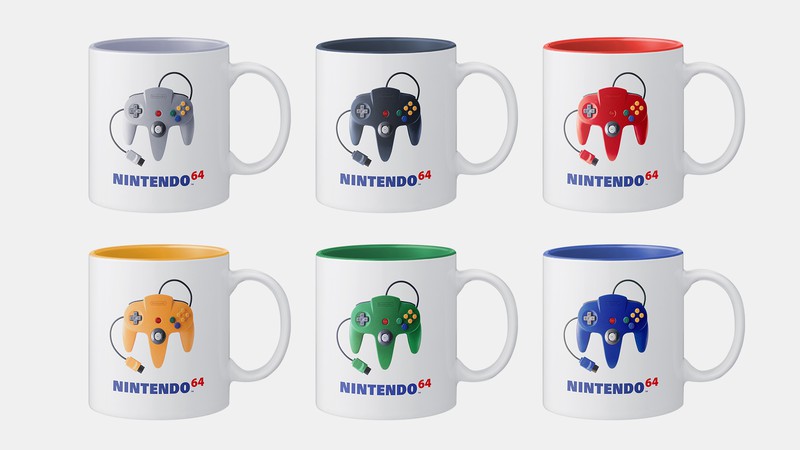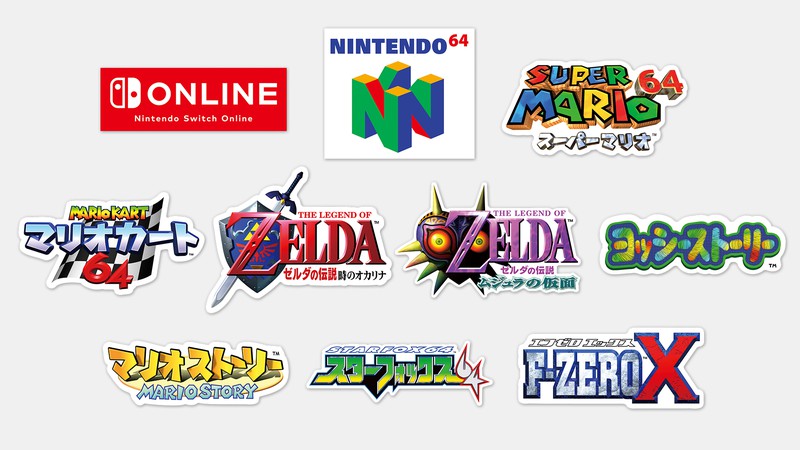 ---
Update (11/1): The first wave of N64 icons are now live. Check out some of the designs below.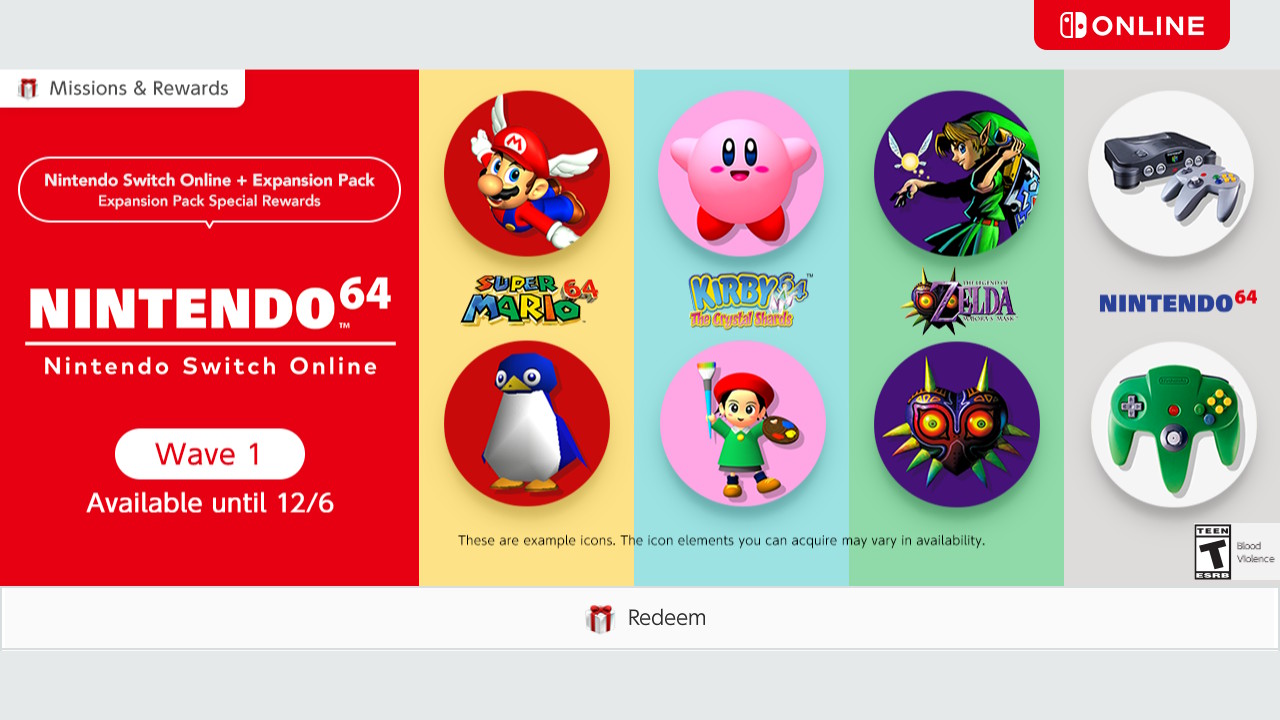 ---
Update (12/6): The second round of N64 icons are now up. Here's a look at some of the designs: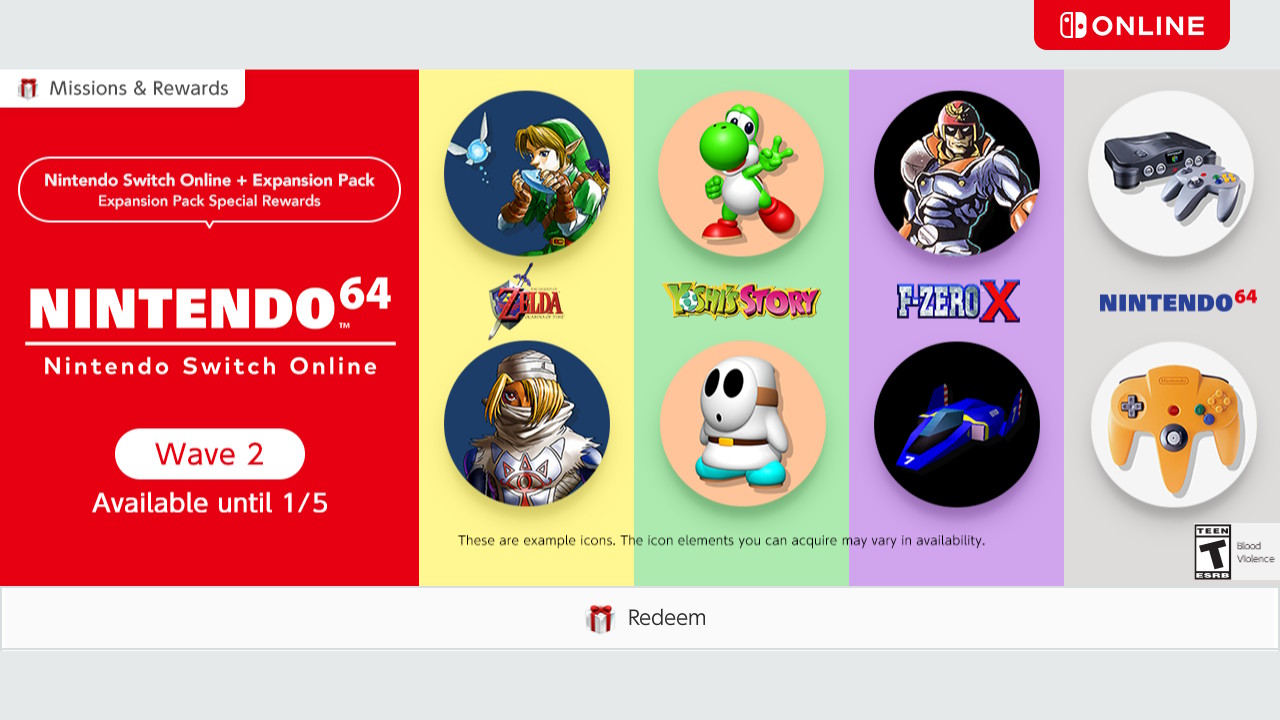 ---
Update (1/5): The third round of N64 icons have gone up. Here's a look at some of the designs: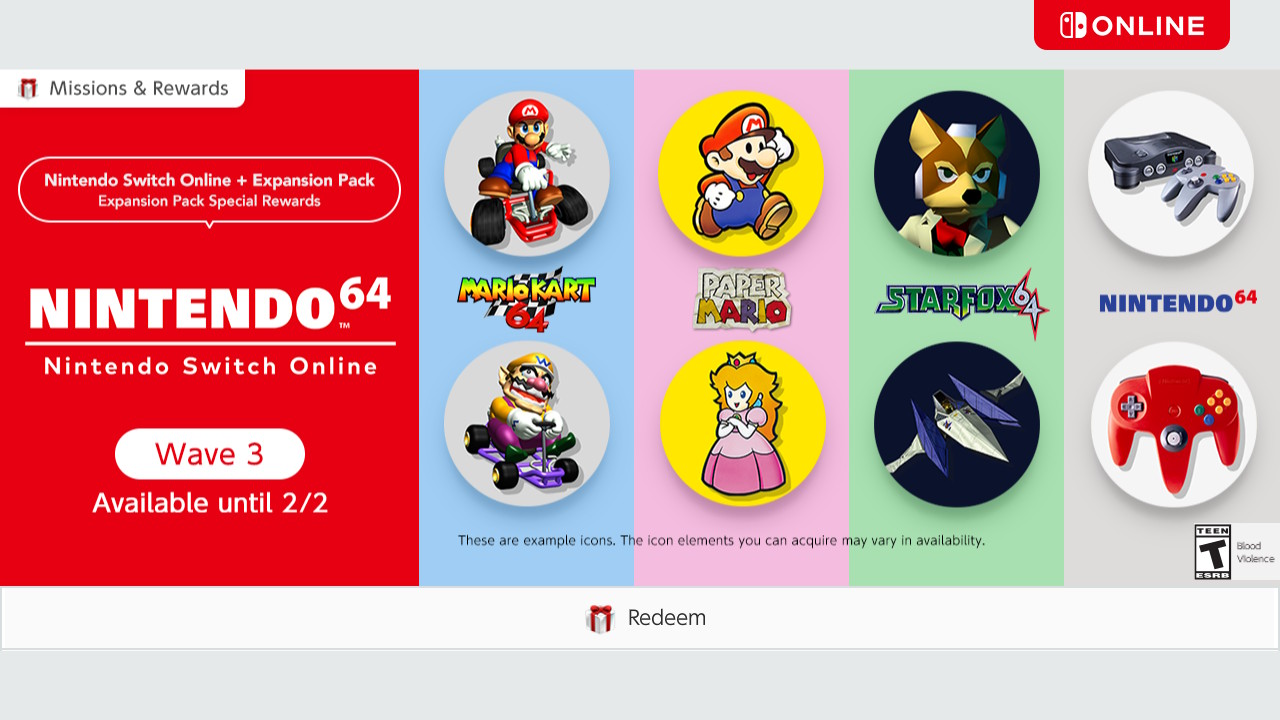 Leave a Reply