Narrative-driven game If Found… heading to Switch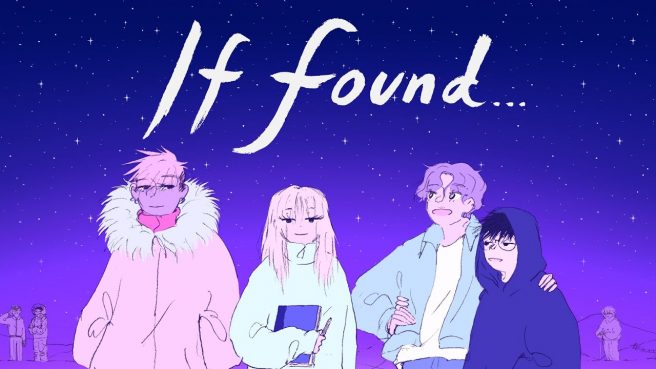 If Found…, "a narrative-driven game about going home, coming out, and erasing everything" is coming to Switch. Annapurna Interactive and Dreamfeel shared the news today.
For the Switch release, there will be enhanced accessibility options, a touch screen option in handheld mode, never before seen artwork from illustrator Liadh Young, extended narrative sequences, a bonus chapter, and multiple interactive epilogues to discover the futures of every unique character. Dreamfeel also partnered with Irish and Sierra Leonean musician Loah and composer 2mello to produce a new song for the game, with lyrics from If Found… director and co-writer Llaura McGee.
Here's an overview of the game, along with a trailer:
If Found… is a game about searching for connection.

On December 31st 1993 in the crumbling ruins of a mansion on Achill Island, Kasio destroys her diary.

It tells the story of her return home to the West of Ireland, her conflict with her family, the friends she makes, and the challenges she goes through.

Everything leads to this night when a black hole will destroy the entire world. Where did it come from? Is there any way to stop it?

With brand new gameplay mechanics, beautiful hand-drawn art, and a stunning soundtrack, players will relive Kasio's experiences and see the moments both happy and painful that make up the month of December 1993.

Features include: awkward crushes, the planet Jupiter, many kisses, a punk concert, confusion, happiness, a cute dog, and a break in.
If Found… launches for Switch via the eShop on October 22.
Source: Annapurna Interactive PR
Leave a Reply