Necrobarista: Final Pour update out now (version 1.0.7), patch notes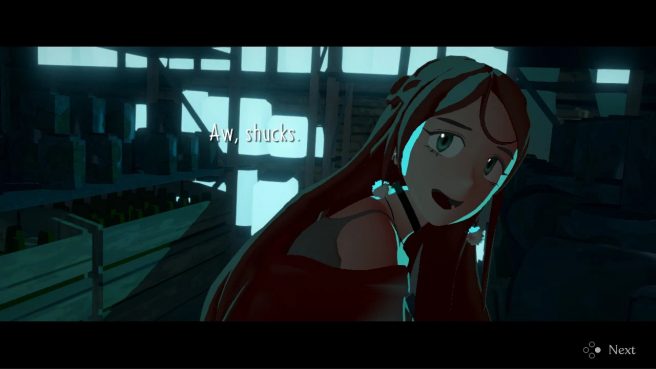 Route 59, Coconut Island Games, and Playism recently updated the Switch version of Necrobarista: Final Pour to version 1.0.7. It comes with bug fixes, adjustments for Studio Mode, and more.
Below are the full patch notes for the Necrobarista: Final Pour 1.0.7 update:
Bug Fixes

– Fixed legibility issue for dialogue and narration text.
– Fixed support for "Text Outline" and "Text Shadow" settings for several languages.
– Fixed an issue where text displayed double spaces.
– Fixed font diacritics support for several languages.
– [Exploration Mode] Fixed an issue where certain 3D environments disappeared and caused the player to fall down indefinitely.

Studio Mode Adjustments

– Added two sample shots containing preset Actors, Props, Lighting, and Captions.
– "Position" and "Rotation" settings can now be directly edited with the right stick.
– Minor UI fixes.

Other

– Fixed several localization issues.
– Updated game software image.
– Other bug fixes.
The 1.0.7 update for Necrobarista: Final Pour can be forced immediately through the Switch home menu. It should also download automatically if you've played the game recently.
Necrobarista: Final Pour was featured during the most recent Indie World Showcase. Right after the presentation ended, it was made available on the eShop.
We'll let you know if Necrobarista: Final Pour receives any further patches. You can also keep track of the official website here.
Leave a Reply