Neko Tomo announced for Switch and 3DS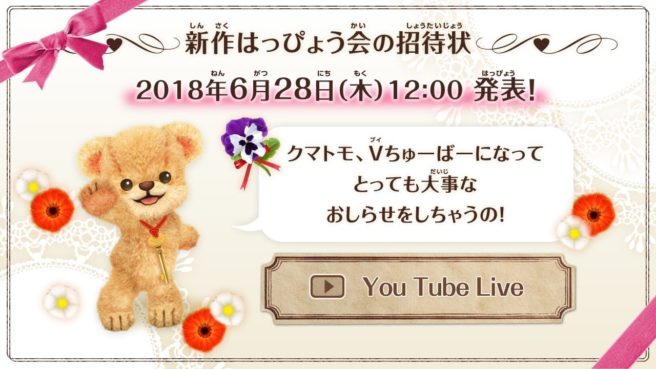 This week's issue of Famitsu has announced Neko Tomo, a sequel to the 3DS title Kuma Tomo. Nintendo published the last entry in the series as Teddy Together.
Kuma Tomo is in the works for both Switch and 3DS. Here's what we know:
– In Neko Tomo, or "Cat Friend," a talking cat shows up at your house
– As you live together, it learns words and talks with you
– Relaxing communication game about becoming family with cats
– By teaching it words, it will use those words to talk with you
– Kuma Tomo will also appear
– Taiko Drum Master collaboration planned
– The first animal that appears, Neko, wants to be a YouTuber in the future
– The second animal, Tomomo, gives you little nuggets of wisdom about living
Bandai Namco will officially announce Kuma Tomo during a live stream on June 28 at 12 PM Japan time. A release is planned for 2018 in Japan.
Leave a Reply