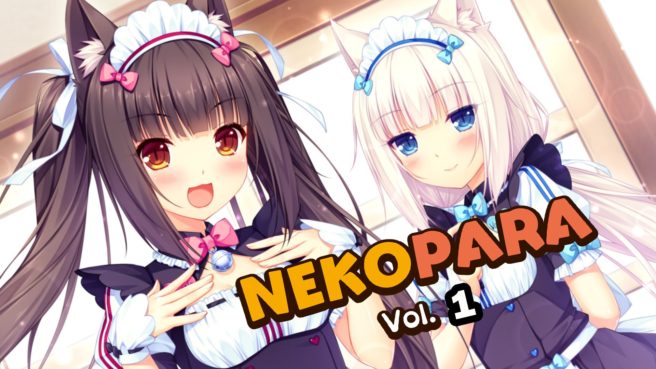 Update: In addition to Japan, North America and Europe will also be getting Nekopara for Switch on June 21.
---
Original: Neko Works was present at the character1 2018 convention, and brought along a demo of Nekopara Vol. 1 on Switch. We now have a release date for the visual novel. In Japan, it'll be out on June 21.
On Switch, Nekopara will feature a new theme song and additional CG artwork. Neko Works is also including a new episode and new content to be announced later.
Here's more information about Nekopara, along with a trailer:
What's Nekopara? Why, it's a cat paradise!

Kashou Minaduki, the son of a long line of Japanese confection makers moved out to open his own shop "La Soleil" as a patisserie.

But upon moving out, hidden amongst his things were two of the catgirls, Chocola and Vanilla, that the family had been raising. When he tried to send them back, they begged and pleaded until he gave in and now they've opened La Soleil together.

With two catgirls who really, REALLY love their master trying their very best and occasionally failing — a heartful comedy opens for business!

See the Sayori NEKO WORKs' mascots Chocola and Vanilla like never before, moving, and in full voice on screen. And now with the E-mote System, the characters smoothly move on screen changing expression and poses in countless ways.
Leave a Reply