New 2DS XL Animal Crossing Edition revealed for Europe, out next month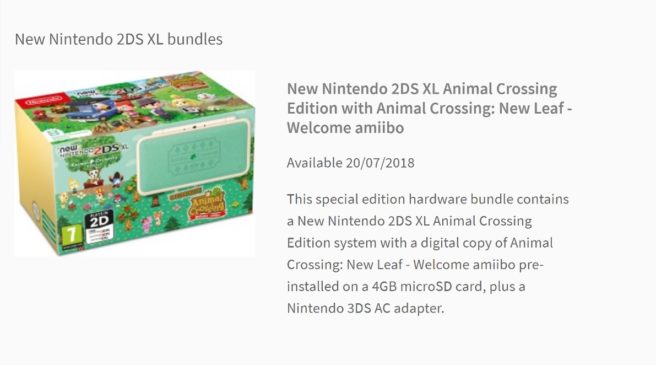 A special New 2DS XL bundle has been revealed for Europe. Along with an Animal Crossing design for the system, Animal Crossing: New Leaf – Welcome amiibo will be included in the package.
Nintendo hasn't officially announced the bundle at this time. However, according to Nintendo UK's website, it will be available on July 20.
Leave a Reply