New 2DS XL purple + silver and pre-installed copy of Mario Kart 7 slated for September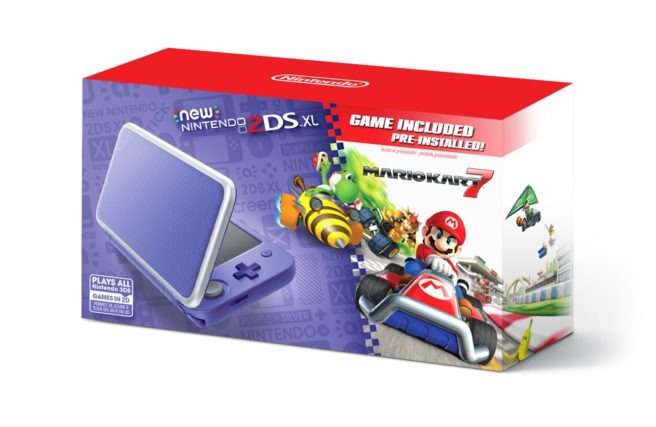 Nintendo has announced a new bundle for the New 2DS XL. The design is purple + silver, with a copy of Mario Kart 7 pre-installed.
Consumers can purchase the bundle starting September 28. Pricing is set at $149.99. On the same day, both of the currently available New 2DS XL color schemes (black + turquoise and white + orange) will be changed to bundles with the Mario Kart 7 game pre-installed.
Source: Nintendo PR
Leave a Reply