New Art of Super Mario Odyssey book features Peach x Bowser character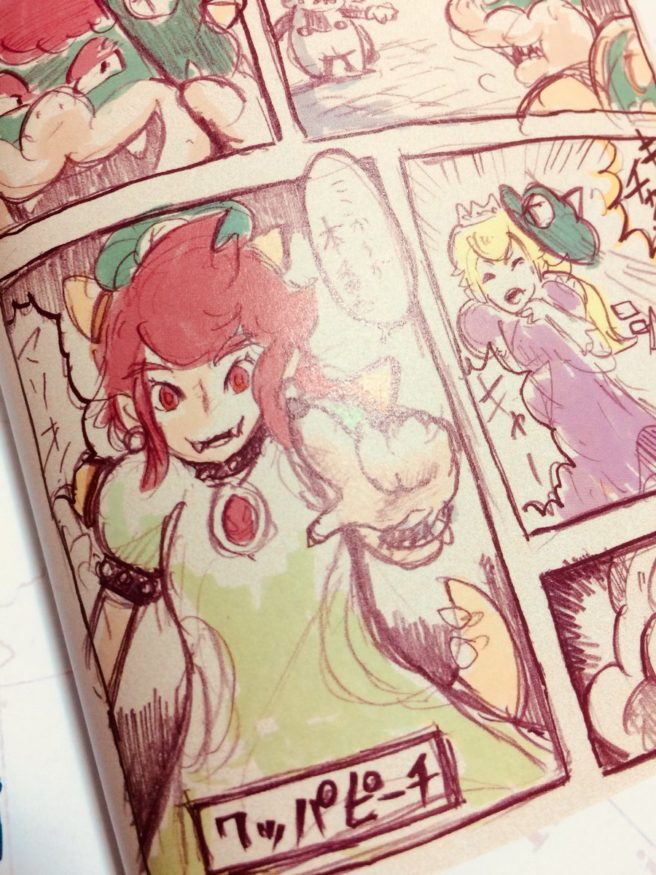 While we haven't talked about it much here, the internet has recently been set ablaze with a fascination over a female version of Bowser. After Nintendo revealed that Toadette can turn into Peachette in New Super Mario Bros. U Deluxe, fans came up with Bowsette – an unofficial character Bowser would become after using the Super Crown.
In an interesting twist of fate, the new Art of Super Mario Odyssey book sort of has its own version of Bowsette. One of the included comic strips, pictured above, gives us a look at a Peach x Bowser design.
Note that this is not the same thing as Bowsette since the Super Crown isn't involved.
Leave a Reply