New Def Leppard music video debuts in Guitar Hero Live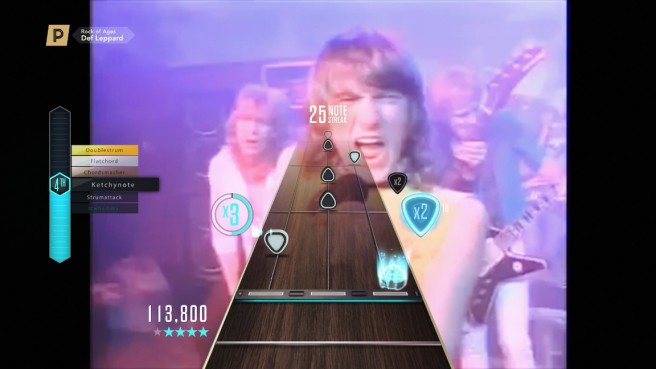 Guitar Hero Live's latest weekly update is now live. Today's additions include the debut of the exclusive US and European premiere of Def Leppard's new music video for one of their latest songs called "Dangerous." GHTV is the first place in both territories to watch and play along to the latest video from the rockers' latest self-titled album.
The premiere of the Dangerous music video is the title track in the Def Leppard: On Through The Ages Premium Show. Other new songs are available today as well.
Here's the full lineup:
Def Leppard: On Through The Ages
– Dangerous
– Let's Go
– Rock of Ages
Indie Rock
– The Strokes – You Only Live Once
– Miles Kane – Don't Forget Who You Are
– SKATERS – Miss Teen Massachusetts
Fall Out Boy Live at KROQ Almost Acoustic Christmas 2015
– Irresistible (Live)
– Centuries (Live)
– Uma Thurman (Live)
Source: Activision PR
Leave a Reply