New 'Kunio-kun' game in the works?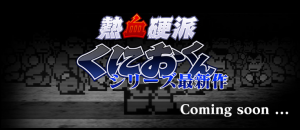 Before you scroll past because you have no idea what that is, Kunio-kun is the Japanese name for the series that spawned River City Ransom, Super Dodgeball, and Nintendo World Cup. So what does it mean that a teaser page for the series has been put up by Arc System Works?
It's hard to say, but the last game released in this conglomerate series was a remake of Renegade on 3DS last year. That game has yet to come out outside of Japan.
Leave a Reply