New Nintendo patent involves passive walking apparatus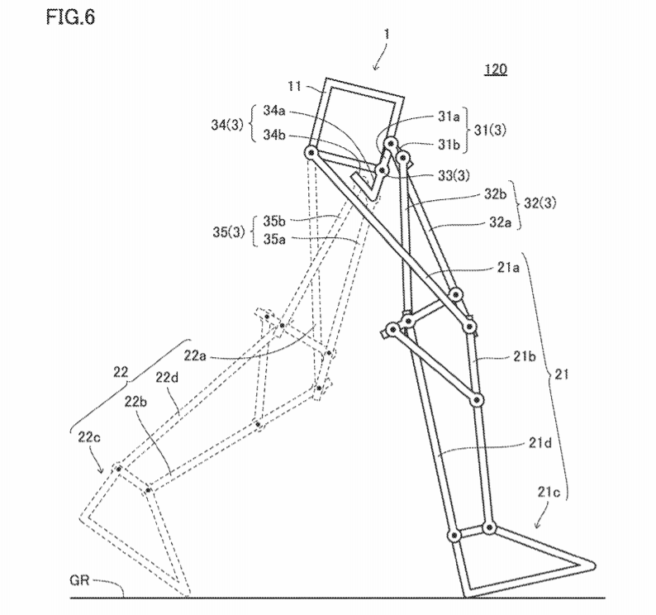 Siliconera has discovered that back in May 2017, Nintendo filed a US patent… that was an update to another patent for a passive walking apparatus designed to carry things. The interesting part? It apparently doesn't have much to do with video games. Since the patent was published last week, we have an understanding of what Nintendo is going after.
Here's what we know:
– The original invention was patented by a group of researchers at Nagoya Institute of Technology back in 2011
– It's something of a wheelchair or cart to carry objects that uses legs rather than wheels, so that the types of terrain that the cart can be used on massively increases
– Uses no active energy source like electricity
– Entirely dependent on the person pushing it
– There are a set of brakes similar to a bike's, that are used to stop the apparatus
– Nintendo's version adds in a method of coordination for the legs via cogs and cranks
– This version is meant to make it easier for the original apparatus to walk more stably
– Some of the potential versions of the patent in implementation were shown, including how the cogs work in motion for the legs
– Another example includes the torso and upper body, which goes against the invention's original function
– Another example shows an example of Nintendo's improvement used for a four-legged variation that works in the same way
– The original invention and Nintendo's update both don't have any included power source, so it would need to be moved by hand
We can't say for sure what this patent will be used for. Will it be related to a new toy? Something else entirely? Another possibility is that the patent is something that is just an idea and won't be implemented into an actual product.
Leave a Reply