New Pokemon Scarlet & Violet details, end of the Switch shortage, Tactics Ogre Reborn, and more | Nintendo Everything Refresh Episode 020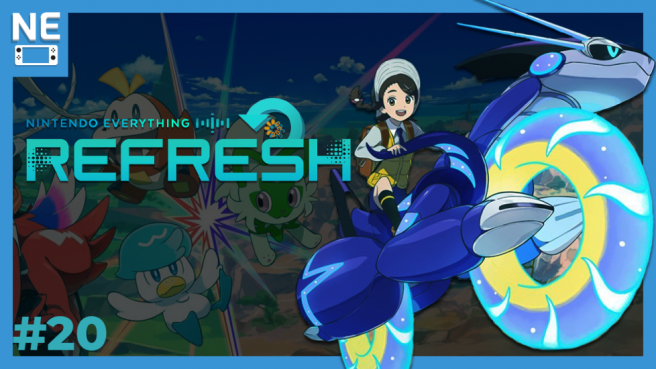 Pokemon Scarlet and Violet are launching on Switch in a matter of months, and last week Nintendo unveiled tons of juicy details about the exciting creatures, locations, and new mechanics that these games will introduce. Join your hosts Nick, Nicolas and Dennis as they unpack all of the major reveals from the latest Pokemon Presents showcase, including what the heck is up with this new "Terastilizing" thing. They'll also discuss all the major news tidbits from Nintendo's latest financial reports (it's more exciting than it sounds, we promise) including whether or not the Switch shortage is coming to an end. After that, stick around for some conversation surrounding some recently announced Switch games, including the not-so-surprising reveal of Tactics Ogre: Reborn.
Our show is available on most major streaming platforms, including Spotify, Apple Podcasts, Google Podcasts, Amazon Music and Audible, or you can check out the video version below. Direct downloads are available here, and you can find links to every platform we're on over on Anchor.fm.
Got an idea or suggestion for the show, or want to submit a fan question or topic for a future episode? Let us know in the comments, or drop us a line at [email protected] And as always – thanks for listening!
Leave a Reply